Rail developments in Egypt and links with Northern Africa region
In this article for Global Railway Review, Prof. Dr. Khaled Abbas, Former Dean of Egypt National Institute of Transport and Expert at PTA-RTA (Dubai), focuses on the mainline railway developments in Egypt and how this is linked to the Northern Africa region. He describes the latest mainline railway projects in Egypt and explores the future for railway transportation in Egypt, whilst highlighting the importance of international corridors, including the Northern Africa link.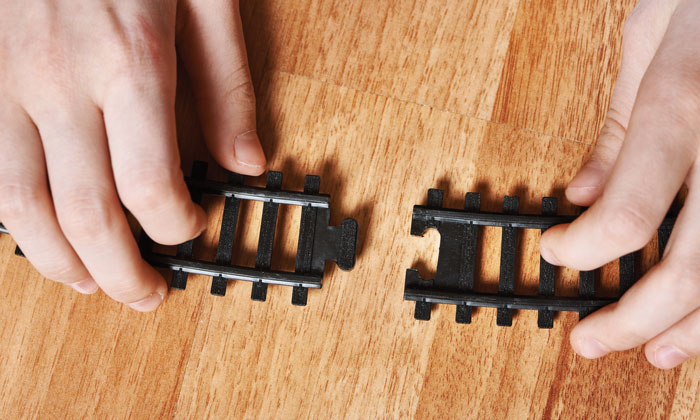 Egypt was the second country in the world (after England) to introduce railway services and its first railway line was completed in 1853. Current lines extend to 5,153km or 9,570 track kilometres. These are subdivided into 20km of four-track lines (0.84%); 1,466km of double-track lines (30.64%); and 3,667km of single-track lines (38.32%), as well as 2,891km of station yards and sidings (30.21%). All tracks are compliant with the international 1,435mm standard gauge. Approximately 85% of the lines are controlled with mechanical signalling systems, while 13% are controlled by electrical/electrometrical systems and 2% with the Radio Electronic Token Block (RETB) signalling system.
There are 885 bridges and tunnels with 511 rail bridges over the Nile and other waterways; 58 road bridges over railway lines; 37 car and pedestrian tunnels; and 179 pedestrian railway crossing bridges. There are more than 700 stations and almost 1,300 level crossings, only about one fourth of which are provided with electrical warning devices. The network connects major cities in the Nile Delta. There is also a line along the River Nile up to the southernmost station at the Aswan High Dam.
The Egyptian National Railways (ENR)
The ENR is the main government entity responsible for the Egyptian railways employing approximately 68,750 people. ENR rolling stock includes 821 locomotives operated with concentrated traction systems and 3,808 passenger coaches and 11,876 freight wagons. Most of the rolling stock are aging and have deteriorated. Several classes of passenger trains are currently in operation and include: air-conditioned trains for First and Second class; luxurious trains with compartments; sleeping trains; ordinary trains with no air conditioning; and mixed trains. High class trains that are fully air-conditioned are in operation between Alexandria, Cairo and Aswan only. Sleeping cars are operated between Cairo and Aswan. The current pricing of ENR is based on the 'full cost recovery' principle, payment ability of passengers and discounts for distance. ENR transports approximately 13% of the inter city passenger transport expressed in passenger km and about 1.8% of intercity cargo transport expressed in tonne km.
ENR reform programme
The ENR is currently in the midst of a major reform programme covering all aspects of operation. The main railway policy objectives set by the Egyptian government in general – and by the Ministry of Transport in particular – are to enhance the safety of services via safety regulations and oversight; improve customer service levels; develop rail freight business; commercialise with social responsibility and achieve financial self-sustainability.
Several projects were identified during the course of previous studies covering the modernisation of a number of corridors; the improvement and upgrading of signalling and telecommunications systems; replacing certain sectors of the tracks in upper and lower Egypt; automation of the control of rail-road crossings, tunnelling and bridging heavily trafficked rail-road crossings; ENR restructuring; modernisation of freight transportation (integration of freight stations); improvement and renewal of rolling stock availability; improvement of information systems and train protection systems; and improvement of track maintenance.
Future transport corridors
In accordance with the 'Egypt 2050 Vision' and JICA 2012 MiNTS, a number of transport corridors (domestic and international, both passenger and cargo) were defined. The most significant international transport corridors include the following:
The east-west Mediterranean and inner corridors connecting Egypt with Libya via Marsa Matrouh, El Alamein and Al Saloom in the west and Palestine Jordan and Saudi via Suez canal and Sinai in the east. These corridors pass via Alexandria and branches via the strong Cairo–Alexandria corridor. This will act as part of the Africa eastwest corridor connecting Egypt in the east with North African countries in the west
The Upper Egypt Corridor paralleling the River Nile between Greater Cairo and Aswan, with a potential extension to create a new gateway to Sudan (Khartoum). This is part of the Africa northsouth corridor connecting Egypt to South Africa
The Red Sea corridor along the Red Sea and extending to Sudan. The first two corridors were further emphasised in a recent study by the African Development Bank (ADB) in 2015 that identified the main areas suitable for rail network development.
Conclusions
The Egyptian railway has suffered from many years of under-spending, over-staffing with limited technological advances and limited expansion. Reform planning and implementation is currently underway with potential for the government to borrow from international funding agencies. Additionally, such planning has identified the importance of new corridors linking Egypt with its neighbouring regions both in the west towards North Africa, as well as to the east towards the Arab countries in Asia and to the south towards inner Africa via Sudan. Furthermore, there is a strong desire for investment in a high-speed rail network parallel to the existing north-south network connecting Alexandria to Aswan via Cairo, as well as for the middle-east axis connecting Luxor to Hurghada. The aim is to facilitate efficient travel between mega cities as well as between major touristic cities.
References
African Development Bank (ADB) (2015) Rail Infrastructure in Africa – Financing Policy Options
Japan International Cooperation Agency (JICA) (2012) MiNTS – MiSR National Transport Study – The Comprehensive Study on the Master Plan for Nationwide Transport System in the Arab Republic of Egypt – Final Report
UNECE Working Party on Rail Transport – Ministry of Transport Egyptian National Railway at a glance Geneva, November 2014.
Biography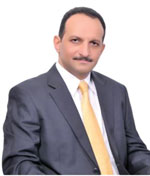 Prof. Dr. Khaled Abbas has over 30 years of experience in transportation consultancy, research, training and academia, including managing and conducting consult ancy projects/studies/research/training/teaching in the fields of strategic urban transport; air, railway and port planning; traffic modelling; public transportation; traffic safety; feasibility studies; traffic impact assessments; logistics management; restructuring; privatisation; PPPs; performance evaluations; and sustainable development. He has worked in several countries including Egypt, Australia, Saudi Arabia, UAE, USA and the UK and has been involved in approximately 155 transport consultancy/research projects/studies and published roughly 100 journal articles and conference papers. He has taught approximately 35 academic courses and designed and delivered around 50 training courses. Dr. Abbas is a well-recognised international professional and has received many awards, plaques, recognitions and thank you letters/certificates from several organisations in a number of countries. Transport corridors identified in the 'Egypt 2050 Vision' document Main areas in Africa suitable for railway development.