Northern's commitment to change
Northern is just over six months into a nine year programme to transform rail travel for customers. From new trains to more services, Northern will set the standard for future train operating franchises. Why are they doing this? And why are they investing £1 billion to make it happen for customers? Northern's Managing Director Alex Hynes provides more details.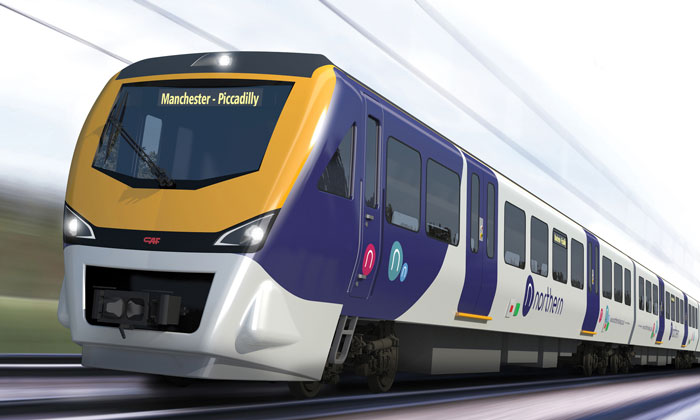 Rail is at the heart of an interconnected transport infrastructure strategy that will help make Northern England a better place to live, work and invest in. Our services enable people to move around our region and come together for jobs and leisure; we connect major cities, employment, community and education hubs.
Over the next four years Northern will deliver four major improvements. Known as the 'Four in 44' they are at the heart of Northern's plan to create a railway fit for travelling in the 21st century. The programme will transform customers' travel experience, targeting the changes they want with significant capacity and service upgrades.
New and better trains
By 2020 Northern's customers will be travelling on new or completely refurbished trains.
CAF – from their base in Zaragoza, Spain – is working on the design of 140 new diesel carriages and 141 new electric carriages for Northern. Our new carriages, the first of which will arrive in late-2018, are capable of speeds of up to 100mph; fully air conditioned, with CCTV, free Wi-Fi and charging points.
All existing rolling stock will be refurbished to an 'as new' standard with refreshed seats, floor coverings and toilets. All interiors and exteriors will be completely repainted and, like our new trains, will come with free Wi-Fi for all. The first partially refurbished train returned to our network in October, within six months of the new franchise launch.
Faster journeys
Our new trains will enable us to launch a fast inter-urban service in 2018 and 2019. Northern Connect, essentially a 'network within a network', will serve towns and cities with populations of over 85,000 people.
Services will connect the five key commuter cities – Liverpool, Sheffield, Manchester, Newcastle and Leeds – and destinations including Bradford, Halifax, Blackburn, Accrington, Burnley, Lincoln, Worksop and Retford.
Northern Connect, along with many more of our service improvements, will take full advantage of the Ordsall Chord development, importantly adding new direct services to Manchester Airport from across the region.
More seats
Our investment in new trains and improvements to the regional network infrastructure will enable a 37% increase in Northern's capacity by 2020. There will be space for 31,000 more customers travelling into our five key commuter cities during the morning rush-hour. This includes 13,000 additional spaces on trains into Manchester and Liverpool and longer trains on some of our most over-crowded routes.
More often
Our 'Four in 44' programme will enable us to add more than 2,000 services each week, with around 400 additional Sunday services. Improvements range from an increased number of services between major cities such as Bradford and Manchester, to additional services on the Cumbrian coast, with 13 more daily services between Newcastle and Carlisle.
To maintain our new fleet at the highest possible standard, all of our engineering depots will be upgraded. Improvements will include some of the latest developments in train diagnostic and monitoring technologies.
Transformation is not merely limited to our trains and the services they deliver. The Arriva Rail North franchise is an all-embracing change programme that extends to stations, our organisation, how we work with the community rail movement and improvements to accessibility and the environment.
Northern's station network will undergo a £60 million investment programme. More stations will be open for longer hours with more customer-facing people to help our customers. In particular we will target small- to medium-sized stations through our new Station Improvement Fund, which will enable consistency in our station facilities and deliver improvements in passenger comfort, security, customer information and retail facilities. Customers benefit from new shelters, waiting rooms and toilets.
There will be more CCTV – one of many improvements to our safety programme. We are also investing in technology to improve customer information and support at stations; for example, upgrading our ticket vending machines to include video assistance. We have already introduced the first upgrades to our customer app and are working on a range of new options for online ticket buying, as well as introducing more ticket gate-lines and a new on-train retailing system. The smart devices we are currently rolling-out to all of our employees are providing instant access to the most up-to-date information, with opportunities to feedback to improve services.
The stations programme is part of our wider commitment to the communities that Northern serves. We will redevelop a number of redundant or underutilised station buildings for social use, such as those at Morpeth and Mytholmroyd. We are also introducing new 'Community Safety Officers' and making direct investment into Community Relationship Partnerships and a new station adopter programme.
However, our commitment to change does not end there. We will improve station accessibility and continue our industry leading environmental commitment. Importantly, we will create 25 fully accessible stations that will provide improved journey opportunities to and from stations; improved way-finding and signage; and an 'obstacle free route' from arrival at a station to train boarding. To help people with communication difficulties we have already launched the Blue Assist scheme and will introduce braille and induction loops on all of our ticket vending machines.
Our environmental commitments range from work to improve interconnected transport links that improve access to public transport and cycling; to applying the Deutsche Bahn 'Station Green' design principles to 46 of our stations; energy efficient LED lighting and rain water harvesting.
Northern's transformation is about investment in our people too. We have a talented team of over 5,000 people who are out on the network every day bringing our services to life and delivering a customer experience to remember. To support our people through the transformation and give them the skills they need, everyone will have the opportunity to take part in a range of training programmes and continued professional development. On offer are training programmes in new technologies, customer service, disability support and environmental awareness. We want all of our people to be part of Northern's change.
The Northern team is working to improve passengers' overall travel experience; from the moment a customer makes their journey choice, to arriving at their final destination. This ranges from how we use evolving technology to plan journeys and select tickets; to how we support customers in our stations; to improving the on-train experience and transport mode links.
I believe this will ensure Northern continues to be part of a vibrant regional economy where we own our future; improve connectivity; and work in a more effective way with our community to deliver the longterm changes our customers want.
Biography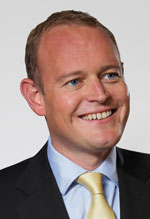 Alex Hynes has been Managing Director of the Northern (Arriva Rail North) franchise since its launch on 1 April 2016. In this role he is leading the delivery of a £1 billion investment programme that will transform Northern and set new standards for service in UK rail. Alex's appointment followed over two and a half years as Managing Director of the previous Northern franchise, a joint venture between Abellio and Serco. Having spent his early career as a Consultant for Halcrow Fox, Alex worked with the Office of Rail Regulation before joining the Go-Ahead Group in 2005 as Strategic Planning Manager and, in 2007, as Commercial Director at London Midland, and finally, as Managing Director – Rail Development. Here Alex sat on the Executive Committee and led the development and delivery of Go-Ahead's rail strategy, including all franchise bidding activity. Alex serves on the Board of The Institution of Railway Operators and North of England Excellence.