The future of train travel for SJ
In order to meet the customers' desires of tomorrow, the Swedish train operator SJ recently launched several digital solutions such as a new mobile service and web site. The company has also presented an upgrade process of Sweden's most celebrated high-speed train, SJ X 2000. In this article Crister Fritzson, Chief Executive Officer and President of SJ AB, shares some insights into the history of Sweden's oldest and largest train operator; its recent developments and plans for the future.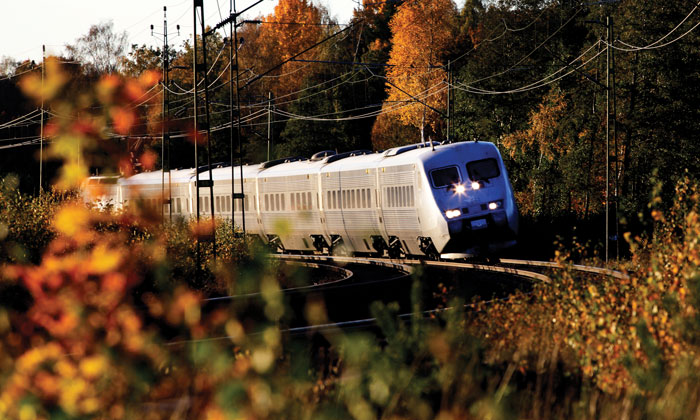 The history of the Swedish railroad is as long as it is intriguing, expanding for over one and a half centuries and in constant motion (no pun intended). The Swedish train operator SJ operates in a totally deregulated market with competition from all European train operators and the global MTR. SJ has been a key figure in the development of the Swedish railroad since the very early days of train travel.
Founded in 1856, SJ is not only the oldest, but also the biggest train operator in Sweden with daily trips all across the country, from the most southern reaches of Malmö's beaches to the northern-most parts of Swedish Lapland. One might imagine that a company with such a legacy would be somewhat mundane and slow to adapt to change, however SJ is a modern and flexible company, constantly evolving into a fast paced train operator that actively adapts according to contemporary customer demands.
Steady travelling increase
The amount of customers willing to travel by train is increasing. Over the past two years SJ has enjoyed a traveling increase of 3-5%. The benefits of train travel have become increasingly apparent to the Swedish traveller, as a time saving, relaxing and straight forwarded eco-friendly alternative to other forms of travel.
Evidently, SJ has seen an overall booking increase on all lines, especially on the newly introduced line between Stockholm and Oslo, which has been a big success, with an approximated 50%increase in ticket sales and revenue. For the commuting customers there will also be news in terms of a rise in departures – courtesy of SJ's high-speed trains next year – as the frequency of departures will increase on lines such as Gothenburg–Malmö.
One of Sweden's most digitalised companies
Recently SJ was recognised as one of the 10 most digitalised companies by the Dutch management and IT consulting firm BearingPoint, who conducted the survey 'Digital Leader in Sweden'. The study, which covers 68 of the largest companies in Sweden, has studied how these companies are using digital marketing, digital product experience, e-commerce, customer service, mobile and social media.
As proof of the company's visionary ideas, in terms of meeting the customers' desires of tomorrow, SJ recently launched several digital solutions that raised more than a few eyebrows across the Swedish media landscape. As part of SJ's digital strategy in terms of product development, customers were greeted with a completely new mobile service.
On 17 March 2016, SJ re-launched their mobile app for both iOS devices as well as Android devices. The new smartphone app was completely redesigned from the ground up, offering customers totally new features in relation to ticket booking and management. The development process that eventually lead to these new functions were entirely based on real hand user experiences from over 900 customers. As such the final product was developed, not only for customers, but also indirectly by customers as well.
The new app was met with great response, offering desired functionality to book several travellers at once, and integrated on-board food selection. There is also the possibility to pay for a journey with earned SJ credits for customers registered to the customers' club, SJ Prio.
A digital journey
However, the road to simplify ticket solutions and the first hand booking process for customers was far from over. After a long development process – spanning several years and evolving through a plethora of different stages – customers were greeted by an equally fascinating new booking site on 19 April 2016. At the time of launch, six out of 10 customers already bought train tickets through SJ.se, or the previously mentioned SJ mobile app. The ambition to create a faster, more responsive and cohesive website that met contemporary user demands was, therefore, a big deal – and SJ delivered on that promise. The new and improved SJ.se was presented to customers as a modern, sleek and easy-to-understand website with new functionality.
The switch from the old SJ.se to the new portal was a significant change – the effects of which also impacted customers outside SJ's immediate customer base. SJ.se was not only SJ's own ticket booking site, but also one of the largest and most frequently used train booking sites in Sweden in general, offering a wide variety of ticket solutions for an array of different Swedish train operators besides SJ themselves.
As such, SJ.se had as many as 18 million unique visitors last year, who were eager to buy train tickets. Digital ticketing accounts for over 75% of sales and is growing steadily. Including digital agency bookings, it accounts for over 95%. Consequently, the news of a completely re-launched website was a big deal and was met with great enthusiasm, by both customers and the Swedish railway industry in general.
Upgrade of high-speed trains
SJ's ambition to continue to be a powerful brand in terms of sustainability and green transport is also quite ambitious. On 14 April 2016, SJ announced its partnership with Swedtrac RailServices AB to proceed with the two-fold upgrade process of Sweden's most celebrated high-speed train, SJ X 2000.
Their mission is to completely rework and update the entire interior of the train, with new seats and technical equipment, as well as adapt the train with new levels of accessibility to meet the demands of disabled customers. Previously, the Swedish contractor ABB were given the mission to completely rework and update all mechanical and technical equipment. Thus, the SJ X 2000 upgrade project is one of the most interesting industry projects in Europe, and a joint venture between several partners.
Overall, the future of Swedish train travel looks bright, with the industry enjoying rejuvenated interest from customers. One thing is for certain, SJ will continue to be a vital part of the Swedish train industry for a long time to come.
Biography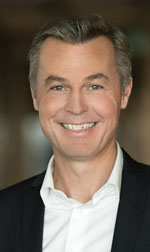 Crister Fritzson has been the Chief Executive Officer and President of SJ AB since 2012, and is also Chairman of the Association of Swedish Train Operating Companies (ASTOC), plus Board Member of Systembolaget AB – the Swedish State alcohol monopoly in Sweden.