Transport digitalisation and its impact on railway station innovations
Transport Systems Catapult discusses how stations will play an important role in the digital railway revolution and highlights a project that aims to accelerate the adoption of new technologies.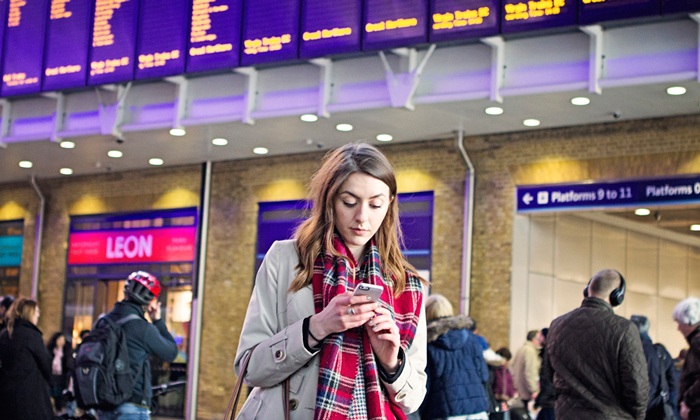 The world of transport is undergoing a digital revolution and railway stations may be a key platform for the implementation of new innovations. A project undertaken by the Transport Systems Catapult is seeking to accelerate the adoption of new technologies in this space.
New technologies, an increased focus on integrated travel solutions and the need to maximise capacity across the rail network to cope with demand, is placing a new emphasis on innovation in railway stations.
Stations represent the front line of customer experience and act as a hub for local communities and transportation. Major interchanges in urban areas can see hundreds of thousands of people pass through them daily making their successful operation vital to overall efficiency and customer experience.
However, in many cases, stations represent legacy infrastructure, which was not designed for the modern world. For this reason, stations are increasingly seen as a key focal point for innovations, improvements in customer experience and increases in network capacity throughput.
We need innovation in our stations if they are to continue to meet the changing demands and help fulfil the promise of new technologies.
Stations represent an obvious focal point for those operating fleets of driverless cars and their ability to assimilate this technology into the throughput of the station will be critical.  
Another hot topic in the transport industry is Mobility as a Service. Many believe that the future of transport lies in on demand service packages which offer seamless travel between different types of transport. Places of interchange will be vital to the success of these business models and this will put increased pressure on improved customer experience at stations.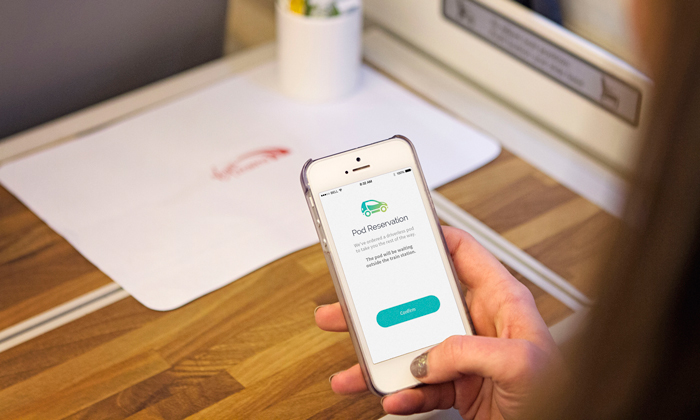 The explosion of data sources, from both transport providers and transport users can provide the fuel necessary to power many innovations. Nowadays data is captured on almost every journey taken in the UK from a variety of perspectives. The Internet of Things will allow us to capitalise on this information if innovation can be encouraged.
Station Innovation
The Transport Systems Catapult's Station Innovation project is seeking to understand the barriers and opportunities in the UK's station infrastructure. The initial research project highlighted the need to develop a culture of innovation and to support SME's looking to enter a space which has traditionally been seen as intimidating – thanks to regulations, multiple operators and political pressures.
With the help of the DfT, the project's next phase will involve the designation of Milton Keynes Station as the UK's first Smart Station Demonstrator for future innovations within the sector. When the station goes live later in the year, the Transport Systems Catapult will support SME's to develop new technologies in this live environment.  Confirmed projects for the launch include:
Soft operational trials:

Conduct trials of soft-measures at MKC station e.g. nudging behaviors to improve station throughput or deploy innovative solutions to improve user experience

. TSC will conduct surveys

, including customer feedback to assess the impact of proposed solutions.

Pedestrian Location Technology trials. The TSC offices will be used as a live laboratory to trial methods of identifying pedestrians with successful solutions being taken through to MKC station to test their operation in a real, complex environment for greater insights into passenger throughput, dwell time and retail opportunities
Train timetable optimisation: Explore the concept of a passenger flow led optimised timetabling for a whole route, through engagement with SMEs, industry stakeholders and the application of innovative rail-system and station planning modelling capabilities.

Autonomous and Connected Vehicles (CAV) Impact:

The future integration of CAV with railway station operation,

considering the impact

of automated buses and metro, private vehicles with automated parking

.

The future impact of demand responsive trains and digital railway on station operation is also considered in our study
Successful projects will hopefully see new technologies ready for adoption across the network, as well as giving SME's a chance to develop their ideas. In the long run it is hoped that the Stations Innovation project will help to future proof the rail network whilst creating new jobs and industry in the UK. 
Contact Kristoff Van Leeuwen at [email protected] if you would like to get involved in the project.