The East Link Project – the first step towards a Swedish high-speed railway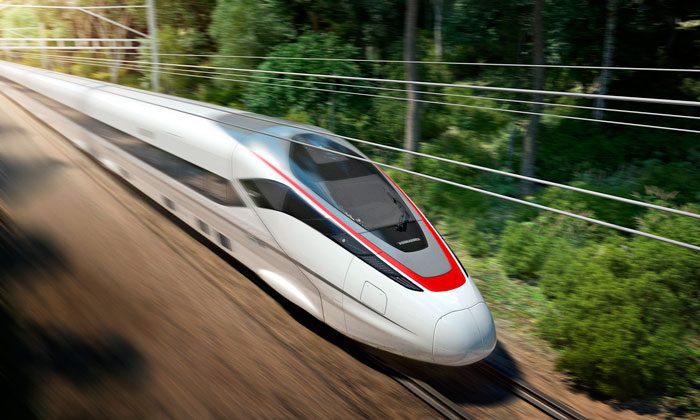 Travelling by train has become immensely popular in Sweden and has doubled the last 25 years. This means that the Swedish railways are overstretched and there is a need for increased capacity. The Swedish government has also set ambitious goals to create a fossil-free transportation system.
This has led to the decision to start the construction of a Swedish high-speed rail system for speeds of up to 320km/h. The aim is for a high-speed net between Sweden's biggest cities; Stockholm-Gothenburg and Stockholm-Malmö. This will increase capacity and significantly reduce travel times. The travel time between Stockholm and Gothenburg will, for example, be shortened from three to two hours.
The East Link is the first step towards this high-speed rail system and will run a 160km rail line from the city of Linköping and connecting to the existing railway just south of Stockholm. The project is estimated to cost €5.5 billion and will include five stations, about 30 tunnels and around 200 bridges. Main construction is planned to start 2021.
Challenges
The East Link Project faces a number of challenges. We have to adapt the work methodology since the project is a mega-project. Also, a major challenge is to get the right competence and in sufficient amount, both on the client and on the supplier side, since these resources are limited in Sweden and there are a lot of infrastructure projects planned, also running in Sweden and the Nordic countries.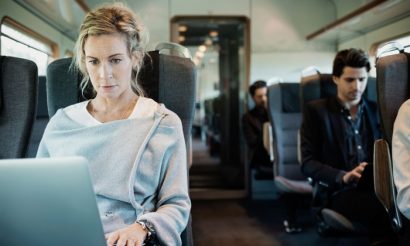 There are, of course, a number of technical challenges connected with high-speed rail such as aerodynamics in tunnels, noise protection and the fact that we will build with slab-track, which is new to Sweden (at least to this extent).
The project has also set ambitious goals regarding sustainability; ecology, social responsibility and economy – goals that are often more ambitious than the requirements from the government and the Swedish Transport Administration.
To shorten the learning curve we taken lessons from others regarding project management, technology, contract forms and procurement. We have met with a lot of foreign colleagues in other projects, for example from Crossrail and High Speed Two, and over the last three years we have met with 200 suppliers and visited 11 countries.
Strategies
To meet the challenges we have developed a number of strategies:
1. Strategy for good competition
Continuous dialogue with suppliers

Fair balance of risks between client and supplier

Transparent and calculable tender documents to reduce the suppliers' risk-taking

Reduce entry barriers for foreign suppliers.
2. Strategy for innovation
Address the contractors' skills and experience with regard to technical solutions, methods of production and logistics solutions

Describe functions rather than technical solutions in the tender documents.

Design shall allow a large degree of freedom for coming Contractors and for design-build contracts

High level of cooperation client/contractor

Bonus for innovations.
3. Strategy for packaging of contracts
Enabling works
Separate and several contracts to be completed before the main contracts start, for respectively:
Demolition

Temporary roads

Site compounds

Utility diversions.
Civil works
A small number of very big contracts (over €300 billion each) to attract foreign contractors

All civil works in a certain area included in the same contract to reduce the number of interfaces between contractors

Design-build contracts to a great extent

Active choices regarding business form.
Railway works
Route-wide contracts for respectively:
Power supply

Catenary

Signalling

Telecommunications.
These strategies are described in the documents 'Procurement strategy for the construction phase' and 'Subdivision into Main contracts' which are available on our website.
Our main contracts are also listed on the Swedish Transport Administration's procurement plan, also available on the website.             
How we will proceed?
Enabling works and design assignments will be procured in the next two years. The next step, starting in 2019, is to prequalify about five companies/consortia for each main contract and then procure these contracts.
To summarise
Learning from others and good cooperation with the suppliers are keys to success when building The East Link, the first step towards a Swedish high-speed railway.