A bullet train to keep Texas moving
Drayton McLane Jr., Chairman of the McLane Group and newly appointed Chairman of the Board of Directors at Texas Central, gives an insight into the Texas Bullet Train that is bringing innovative high-speed transport to improve congestion, pollution and safety in US's second largest state…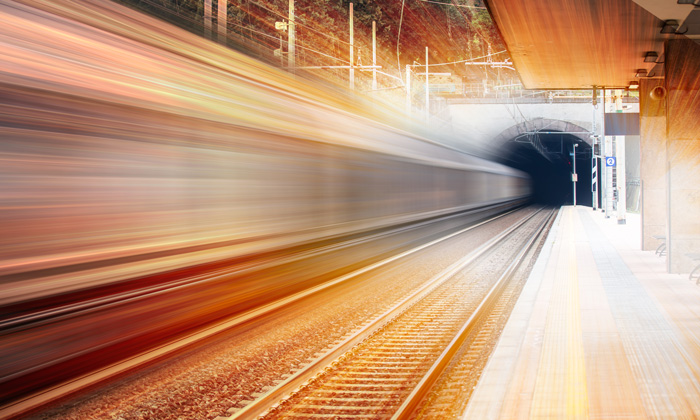 Half of Texas' population is linked by Interstate 45, a massive channel of traffic intensive concrete that in 2016 ranked as America's second deadliest highway. What is needed, for commuters, tourists and inhabitants is an alternative route that's fast, safe, reliable and productive.
At Texas Central we see that on the horizon: a high-speed train between Houston and North Texas, with a midway stop in the Brazos Valley. Linking the state's top metro areas in 90 minutes, the Texas Bullet Train will generate economic benefits for all communities along the route.
I'm proud to participate in this important project as an investor and now as a Chairman of the Board of Texas Central; the train's developers. I know firsthand that what makes this project truly unique is its business model led by fiscal discipline, using proven, world-class technology.
The project has already entered its pre-construction phase, driven by Texas Central's commitment not to take federal or state grants for its operations. In December 2017, the Federal Railroad Administration (FRA) released its Draft Environmental Impact Statement (DEIS) on the project, outlining a single, preferred route and identifying passenger station locations. Completed after nearly four years of work, the report moves the train forward and ensures the safety and environmental wellbeing of counties and communities along the 240-mile route.
Among its highlights, the federal study says the project would generate new jobs from construction, operation and maintenance of the system. Every permanent job from the system would indirectly spur two to four jobs in supporting industries.
The Texas Bullet Train will therefore be a thriving economic engine. It will directly create 10,000 jobs during each year of construction, with nearly 1,000 permanent highly trained positions once operational. Over 25 years, the project is expected to pump more than $36 billion directly into state and local economies.
According to the federal report, the injection of capital into the construction and professional industries would lead to direct, indirect and induced employment earnings of up to $8.3 billion in the Texas state.
This is another major step forward, along with Texas Central's recent selection of Irving, Texas-based Fluor Enterprises Inc. and The Lane Construction Corp. as the preferred design/build team, with WSP USA conducting engineering work on their behalf.
As a businessman who is meticulous about what I support, I am excited to be leading a project that leverages the capital and spirit of entrepreneurs instead of relying on taxpayer dollars.
Our business-minded leaders in Austin and Washington are looking to sectors outside of the government to help improve our infrastructure quickly and smartly. Private expertise and capital will be crucial. We have a real opportunity to thoughtfully and meaningfully meet the economic and mobility needs of our booming state.
The Texas Bullet Train will be the single largest infrastructure project in Texas' history with a 25-year economic impact equal to 180 Super Bowls. In addition, Texas Central expects to pay more than $2.5 billion in taxes over that period, going to counties, cities, schools, hospital districts and other taxing entities along the 10-county route.
Texas companies will benefit directly from construction work, such as building the system and maintenance facilities, supplying materials and providing long-term support for our state's newest industry. Other businesses will benefit indirectly as the project boosts development around the passenger stations and attracts more people to local restaurants, hotels and retail shops.
Connecting the nation's fourth and fifth largest economies with the Brazos Valley creates a super economy of more than 14 million people. Economic development groups already have recognised the train's positive, differentiating impact on proposals to move employees and corporate headquarters to Texas.
As the FRA said in its environmental analysis, a project of this magnitude is needed to relieve the strains on existing infrastructure and to accommodate growing demands.
Furthermore the Texas train will be using the safest technology in the world, based on the Tokaido Shinkansen train system now operating in Japan. It has completed approximately 5.6 billion passenger trips with no injuries or fatalities during more than 53 years of operation, with an average annual delay of less than one minute.
Especially when compared to driving between Texas' metro areas on Interstate 45, the nation's second-deadliest highway, the bullet train will be a very welcome alternative.
The business acumen of the project's investors and leadership will help make it a success. The high-speed train is the next great deal for Texas, demonstrating how the free market can and should play an integral part in addressing America's enormous infrastructure opportunities.
We look forward to working with state and local leaders, business executives, landowners and others; continuing the project's momentum and showing the nation, and the rest of the world, how Texas does things the right way for the public good.
Biography
Drayton McLane Jr. is a graduate of Baylor University and former chairman of Baylor's Board of Regents. He oversaw a family grocery business that is now one of the largest foodservice distributors in the world – McLane Company. McLane now is chairman of the McLane Group, a holding company comprised of several entities within global logistics, the technology industry and food production. He is also Chairman of the Board of Directors at Texas Central; developers of the high speed train.