Big Data In-Depth Focus 2018
The way data is collected and analysed across a number of industries has changed substantially over recent years. Although more sophisticated tools are available than ever before, and the rail industry is benefitting from this 'information explosion', greater regulatory knowledge and a more systematic approach to data utilisation is needed.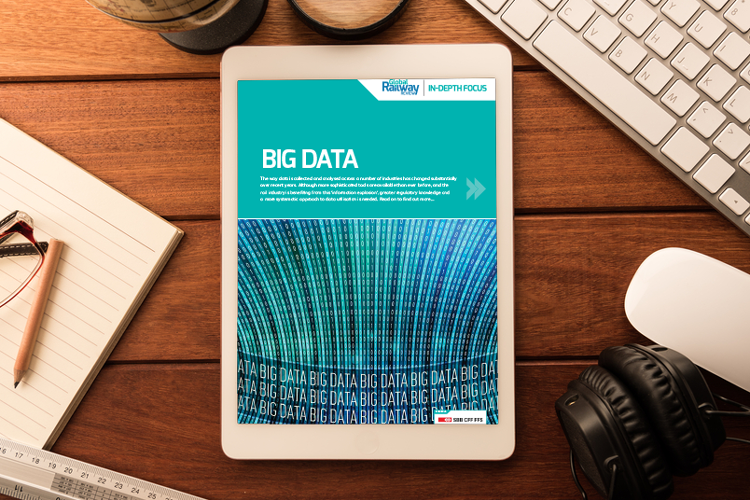 DB Netz AG: The evolution of Predictive Maintenance 4.0
When it comes to making rail transportation the first choice for customers, systematic digitalisation is key to DB Netz AG's corporate development. In the field of maintenance, digital technology provides the foundation for Predictive Maintenance 4.0 – a forward-thinking paradigm that is set to replace today's primarily preventive maintenance approach. For Global Railway Review, DB Netz AG colleagues Klaus Müller (Chief Technology Officer) and Dr Volker Hentschel (Member of the Executive Board) explore examples of predictive maintenance and other interesting developments in digitalisation.
Big data and rail in North America: Today's achievements and tomorrow's opportunities
Supporting the growth of data is essential to succeed in solving the operational challenges of the rail industry. Allen West, President and CEO of Railinc Corporation discusses how consistent, accurate data is crucial for many aspects of the rail industry, including tracking shipments, traffic management and safety improvements.
Regulatory aspects of data utilisation: Harnessing big data in rail
Björn Westerberg, CEO of ASTOC (the Association of Swedish Train Operating Companies), in collaboration with Data & Analytics, PwC Sweden discusses how today's volume and speed at which data is generated, processed and stored is unprecedented. He believes it will fundamentally alter the transport sector.