An interview with… Dylan Kissane, Vice President Marketing, Cosmo Tech
As part of Global Railway Review's Going Digital in Rail Week, Dylan Kissane, Vice President Marketing at Cosmo Tech shares insight into the technology company's software solutions for the rail industry and how their platform can be deployed as part of a broader strategy of digital transformation.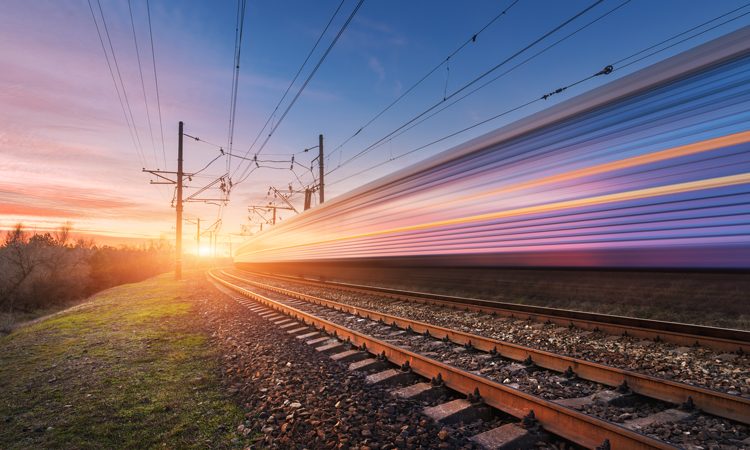 What are the core values/foundations of Cosmo Tech and what solutions can you offer the rail industry?
Cosmo Tech was founded in 2010 and is therefore a young company, yet our values are deeply held and essential to our success. We pride ourselves on our core values of excellence, enthusiasm, a pioneer spirit and team spirit. These are the values that helped drive our team to build the Cosmo Tech software platform, the foundation on which our solutions for the rail industry are constructed.
Currently we offer a range of software solutions for the rail industry including our flagship Asset Investment Optimization (AIO) solution that helps asset managers and decision-makers plan investment and maintenance on complex rail networks over the long-term. This solution already helps asset managers make optimal operations and capital investment decisions and has produced double-digit improvements in expenditure, investments and risk for some of our early adopters.
We also offer complex project planning and mobility supervision solutions that help rail network operators to make optimal decisions where existing alternatives in the planning and predictive analytics spaces fall down. Using our unique, industry validated approach to complex systems modelling and simulation, and embracing the power of our platform, our solutions are helping rail industry decision-makers choose the best strategies for their businesses.
Where are Cosmo Tech's solutions currently working and what level of feedback are your customers giving?
We've deployed our software solutions in the rail sector to some of the biggest and most important actors, both in Europe and in the UK. We are honoured to count industry giants such as Alstom and leading European network operators, for example France's SNCF, among our clients. Urban rail operators such as Paris' RATP also work closely with Cosmo Tech to help develop and deploy Cosmo Tech solutions.
Presently a couple of projects stand out in my mind as evidence of our traction in the sector. As a French company, we are proud to see our solutions used by SNCF Réseau, helping them optimise their investment and maintenance spending programmes. I am also proud, however, to see Cosmo Tech's AIO solution be recently selected by a rail network operator in the UK to help that company optimise their maintenance strategies too.
Our customers, whether here in France, in the UK, or operating globally, consistently report that our solutions are game-changers for them. The asset management space is not short on competition but we're told repeatedly that our solutions, modelling and simulation approach and results are one-of-a-kind as we break down silos and predict events that have never happened before.
In what ways do you expect Cosmo Tech will have to adapt to meet the changing digitalisation demands of the rail industry in the years to come?
Cosmo Tech is an enabler of digital transformation. Our software solutions are different to the digital advances that the industry is embracing in artificial intelligence (AI) and Internet of Things (IoT) monitoring, but they are still complementary. Indeed, Cosmo Tech's solutions can be deployed as part of a broader strategy of digital transformation to incredible effect, as some of our clients have already realised.
Take the data generated by IoT monitoring of lines, junctions, platforms, rolling stock and other integral elements of a rail network. This data by itself and without subsequent analysis is worth little, even representing a net cost to the network operator if it is under-utilised. Yet by integrating some of this data – we don't need a lot of it, in relative terms – into one of Cosmo Tech's software solutions, the rail operator can unlock tremendous hidden value from their networks.
What's more, by encapsulating human expertise from the network operator into the models of the network, we can generate value for the operator by combining cutting-edge AI and human intelligence. We call this 'Augmented Intelligence' and it is a key driver of success for our clients.
What would you say are the main reasons why customers choose Cosmo Tech over your competitors?
A lot of the competitors to Cosmo Tech offer advanced data-based predictive analytics platforms. Their solutions are incredibly powerful and uncover correlations and trends in historical data that are difficult or near impossible for human analysts to discover on their own. By building strategies on top of these correlations and trends, customers can have confidence they are making the right choices.
Now all of this is fine until a customer is faced with something that the historical data cannot predict. Events that have never happened before – real one-in-a-million, one-in-a-billion events – can't be inferred from historical data using correlations and trends, yet they can wreak havoc on a company, even an industry. Customers want the capacity to 'predict the unpredictable', to know what will happen in the future and at Cosmo Tech that's what we offer them.
Our modelling and simulation approach doesn't work from historical correlations, it identifies causes. In doing so, it allows customers to identify not only events that have never happened before, but how best to manage these events and mitigate the associated risk. Given the option, increasingly customers pitch for the certainty of cause over the alternative of correlation.
What's next for Cosmo Tech? What can we expect from the company in the future?
Right now, our focus is primarily on Europe and we are looking forward to the continued expansion of our customer-base in the rail sector to Spain, Germany, the Benelux countries and into Eastern Europe too. We're looking forward to opening a new Luminary Centre in the second half of 2018 where we'll showcase our asset management and mobility solutions for the rail industry specifically and the transport sector more generally, as well as presenting our core solutions at some of the industry's biggest events in Europe in late-2018 and early-2019.
Our development and business teams at our headquarters in Lyon, France are growing fast and we expect to nearly double in size by the end of 2019. We're growing one of the world's leading teams of complex systems modellers, data scientists and domain experts, and we intend to establish Cosmo Tech as the first choice for asset managers, rail network maintenance managers and asset investment planners who want software tools they can rely on in order to make the optimal decision every time.

Biography

Dylan Kissane was born and raised in Australia before moving to Europe in 2006 to complete his doctoral studies. He earned his PhD in Applications of Complexity Science to International Systems in 2010 and served as a Professor and Executive at a Franco-American business school before moving to Cosmo Tech in 2016.