Digitalisation for the rail passenger
Today digitalisation is everywhere. In varied areas of life, solutions such as Internet of Things, big data, artificial intelligence, driverless cars and robotics are already being implemented. The fourth industrial revolution 'Industry 4.0' will enable machines to communicate directly with each other and to downscale today's mass production to individual products. Stefan Jugelt, Project Officer in the Interoperability Unit of the European Union Agency for Railways, hints at how this movement could influence the rail industry of tomorrow.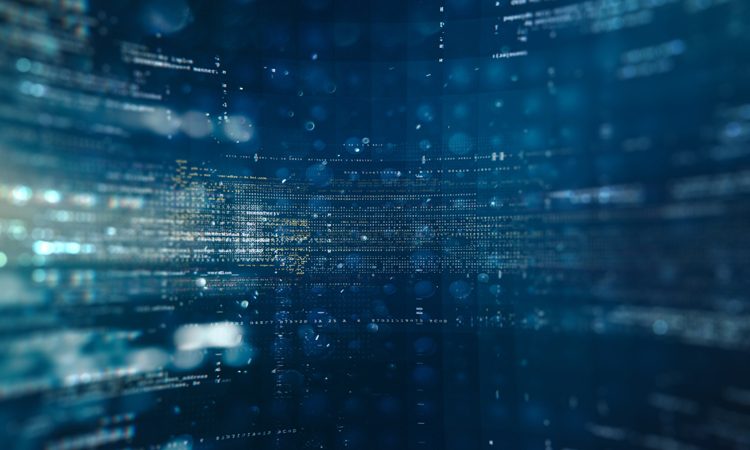 In railways, digital solutions such as ride-sharing applications or autonomous cars could become a substitute for utilising public transport; and furthermore 3D-printing technology could make the transport of its produced goods by freight trains obsolete.
Rail customers want direct contact
One of the most important topics for digitalisation in railways is the direct customer contact. Today's rail travellers demand real-time information: from pre-journey, to in-journey and post-journey. They increasingly rely on digital technologies for purchasing tickets, to obtain their information on delays or connecting trains, rather than queuing up in a ticket office or travel agency to obtain printed timetables, or listening to incomprehensible loudspeaker announcements. Competing transport modes such as buses and planes are only one click away. If railways do not respond to this demand, they will cease to be a viable option.
Interoperability is a key factor to make digital railways successful
What is the current state of implementing digitalisation for railway customers in Europe? In several European countries the progress of passenger-focused digitalisation is already impressive: plenty of apps are available to inform customers about the planned timetables, including real-time data. Many apps also feature information regarding fares and allow customers to purchase tickets. In Denmark, the Netherlands and Switzerland countrywide e-ticketing systems based on RFID or smartcard technologies are in operation, allowing passengers to travel within these countries using a single ticket.
However, these apps can often have a narrow focus, being only available for a specific undertaking or tariff cooperation in one specific area. In Germany, for instance, more than 400 apps for timetable information exist. Railway passengers travelling outside the scope of their app or electronic ticket still need to purchase a paper ticket at the ticket counter. However, this approach will no longer be viable in a digitalised environment; customers will expect digitalisable products – including travel information and tickets – in one place: at their fingertips. Interoperability is a key factor to make digital railways successful.
New digital solutions are being developed in Europe to enhance interoperability to benefit railway travellers. It is important that these efforts focus on the improvement and smooth migration of existing solutions rather than re-inventing the wheel.
Initiatives of the European institutions
The European Parliament, European Commission and the European Union Agency for Railways have launched several initiatives to foster standardisation in the field of customer information for rail. Their aim is to encourage the rail sector to create a multi-provider ecosystem to provide the customer with useful information. The European Parliament is requesting progress toward multi-modal journey-planning and ticketing1, aimed at achieving a full multi-modal information system.
The goal of those initiatives is to bring significant added value for rail passengers in the following ways:
Increasing the interoperability of IT systems
Standardising documentation and procedures, rules/terms and conditions for data usage
Fostering cooperation between the organisations involved.
Current European projects involving elements of passenger information include the implementation of the telematics applications for passengers (TAP TSI) designed by the European Union Agency for Railways and the Shift2Rail research project.
The TAP TSI includes provisions about timetabling, reservation of places, ticketing assistance to Persons with Reduced Mobility (PRM) and real-time train information.
The Shift2Rail research project's work package 'IT Passenger Services – Innovation Programme 4' includes, among other functions: travel shopping, trip-tracker and booking and ticketing.
These projects will enable a common implementation and application of existing standards for passenger-oriented digitalisation for rail in Europe. They also facilitate further development and research towards more sophisticated solutions.
Reference