Transforming over a billion railway journeys
Rail services have seen an incredible amount of growth over the last two decades. According to Campaign for Better Transport, as of 2014/2015 there were 686 UK stations on the network, compared to 215 in 1997/1998 and in 2014/2015 an estimated 2.75 billion entries and exits were recorded across the rail network, compared to 1.45 billion in 1997/1998. In spite of this growth and Network Rail's £300 million 'Digital Rail' strategy, the UK has seen little innovation in the way to pay for, collect and carry tickets. Here Marie Austenaa, VP and Head of Personal Data & Mobile Identity Programme at GSMA, writes that there needs to be a way to increase efficiency within the sector and provide customers with a better means of paying for and completing their journeys.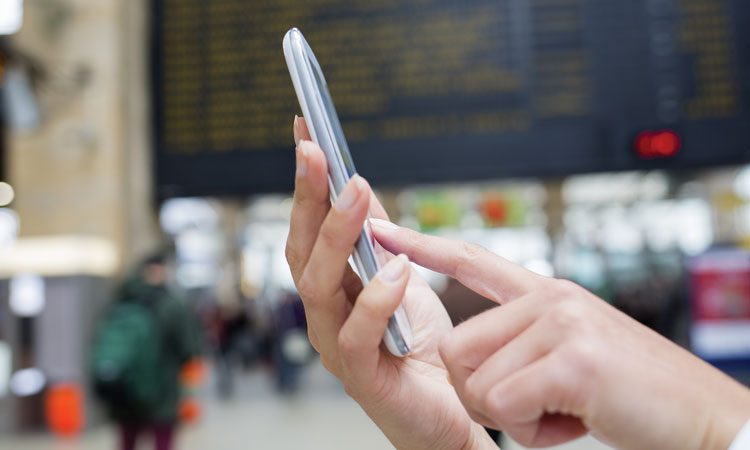 There have been some moves towards updating the ticketing system on the transport network, such as Network Rail's 'Digital Rail' strategy – a £300 million programme that is looking to take the country's railways from the 'paper age' to the 'digital age.' However, implementing this infrastructure will be a time-consuming task.
The issue came to the spotlight in December 2016 when UK Transport Secretary Chris Grayling talked to The Evening Standard about using mobiles to digitalise the rail network. In the article he states "I use a phone to buy lunch, so why do we still queue for rail tickets?" It's likely this stance will resonate with many frustrated travellers – anyone who has missed a train due to the huge queue to pick up tickets, or had to pay for an entirely new ticket due to misplacing the printed paper version.
Mobile enables transformation
A number of operators including Virgin and CrossCountry have already rolled-out mobile ticketing. Not only are m-Tickets faster to buy and more convenient to carry, but they also allow operators to provide real-time travel updates to passengers, informing them of delays or platform information based on their mobile ticket. Passengers benefit from convenient, personalised updates, fostering greater loyalty.
Increased access to high-speed Wi-Fi also provides lucrative opportunities for retail businesses within train stations. Mobile is the perfect channel for retailers to provide personalised offers that can help drive footfall to their stores. Using geo-location tracking, retailers can send push notifications to a shopper's phone when they physically pass an in-store beacon. These notifications can interrupt traditional social media feeds and share targeted offers and content based on the shopper's location in the train station. With an incredible 1.69 billion passenger journeys made in Great Britain in the last year, mobile can help retailers market these commuters much more effectively.
This is a reality that the transport department in the UK are aware of and Chris Grayling is now taking steps to roll-out an Oyster-style ticketing system across the main rail network by the end of 2018. Its aim is to allow commuters across the country to use smartcards or mobile phones to pay for their journey – giving travellers an alternative to the outdated paper ticket.
The goal, Chris Grayling says, is "to get to a position where nobody with a phone or smartcard has to queue for a ticket again". With two thirds of Britons expected to own a smartphone by 2018, mobile will become a key enabler of the UK rail revolution helping to give customers more choice and providing a much-needed boost to customer service.
The GSMA represents the interests of mobile operators worldwide. Spanning more than 220 countries, the GSMA unites nearly 800 of the world's mobile  operators with 250 companies in the broader mobile ecosystem.
Importance of authentication
However, in order for the travel industry to successfully transform, it is essential that any new services are supported by robust authentication. A recent report by Get Safe Online revealed that online fraud costs the UK £10.9 billion a year and many consumers have concerns about the security of the data they share with service providers. Maintaining customer confidence in digital services is a growing challenge.
The solution lies in our pockets. Multi-factor authentication is the best way to protect customer data and using our mobile phones to do so ensures a smooth service for everyone. With the prevalence of mobile phones, using the same device to authenticate your identity while interacting with service providers is an incredibly simple way to lower friction and increase security. It also removes the need for consumers to remember an ever-growing number of online username and password combinations.
The GSMA Personal Data Programme
The aim of this programme is to drive forward a global standard for a mobile identity solution that protects the privacy of end-users while leveraging network assets and inherent security of mobile operators.
By ensuring the mobile application they use is secure, the government can ensure their digital ticketing network is safe to use for customers and minimise the risk of data breaches and fraud. Considering the scope of the project, it's extremely important that the government consider the cyber-security and data security implications of such a project at the outset.
The GSMA is already working with leading mobile network operators to roll-out Mobile Connect, an operator-based authentication service that provides a convenient and secure login solution. Mobile Connect protects consumer privacy by using personal data held by the mobile operators, plus proven SIM security, to authenticate a transaction such as booking train tickets.
The journey ahead
Plans to modernise Britain's railways are ambitious. If rolled-out effectively, they have the potential to elevate our public transport system to compete with those in Japan and others around the world.
Mobile phones are the best tools to support this transformation and offer a range of benefits to passengers and service providers. However, passenger privacy must remain a priority. It is only by adopting a mobile authentication service that travel operators can ensure data is really secure and assure consumer confidence when embracing new digital travel services.

Marie Austenaa is VP and Head of Personal Data & Mobile Identity Programme at GSMA. Marie has many years' experience working in strategy and business development including start-ups for Vodafone and Telenor. She holds a MEng in Software Engineering from Imperial Collect, a MALD in International Law and Diplomacy from Fletcher School, and an MBA from HEC.
Issue
Related topics
Related regions