Could data be the rail sector's most valuable asset?
In an interview with Global Railway Review, Matt Miller, Transportation Industry Principal at OSIsoft, LLC – a leading global supplier of application software for operational data management – explains that the analysis and use of data is the rail sector's most valuable asset as it moves forward to meet continued demand for more passenger rail services, and for greater volumes of cargo to be transported by railroads.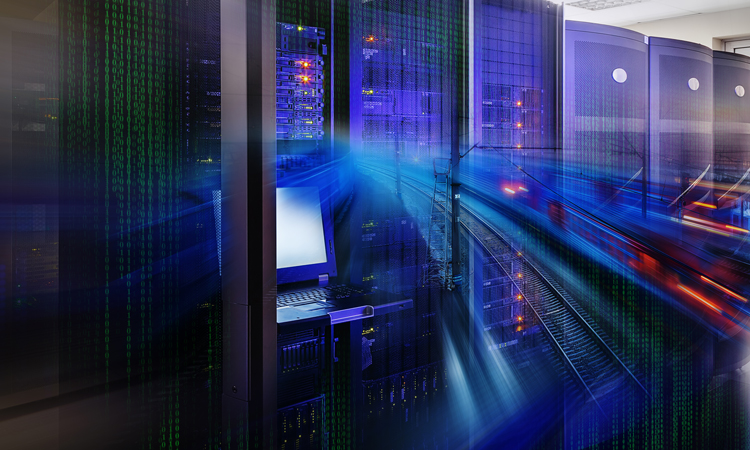 How important do you think it is for rail operators to invest in data solutions as they strive to increase the volume of their operations?
I think data is the only tool that rail operators can use to effectively grow capacity, short of massive capital investments, without undermining other aspects of rail operations such as safety, asset reliability, punctuality or compliance.
If you think about operational excellence in other industries, data is widely used to manage capacity. Data must be used, particularly real-time data, to manage operations more carefully and efficiently, without causing other problems. There's no other more valuable resource than data in improving the overall performance of a network – I think it is imperative.
Do you think the rail industry is still struggling to harness data and utilise it to its full potential?
Most certainly. There's no question that transportation is not a leading industry, which is a polite way of saying it's a laggard industry.
If you compare the digital maturity of an electrical company for instance, how it uses smart metering, demand building, load balancing for grids and smart grids – they're considerably more mature, digitally, than rail. But I think rail wants to be a fast follower. The industry tends to be risk averse, for several good reasons, and so I see that the pace of digital growth in rail is high. We're seeing that the leaders in the industry – such as SNCF, ProRail, Network Rail, Deutsche Bahn – are really trying to move quickly and understand how to make their data much more actionable to impact their performance.
How does OSIsoft's technologies fit into the idea of transforming rail operations?
Some of our tools do something really simple. They pretty much gather data from all the different data sources across the railway. By stitching all the data into one system of record that everybody (all the different stakeholders) can use as one version of the 'truth' to feed innovation, to feed enterprise applications, to feed knowledge workers of all types. That's what we've done for decades, in nearly 15 other industries; really building a forensic system of record for the organisations that reflect their operation.
It's a little like putting a DVR on an entire organisation and capturing all the digital events down to the sensor level at high enough fidelity so that you know what happens and when. You know the behaviours, attributes and characteristics of it digitally, so you know what happened when and you can go back and do the root cause analysis from the data to make appropriate corrective action. That correction can then be made, and you can check the corrective action had the results intended.
That's really what our tools do; they basically collect the data, we organise it in a way that everybody can understand it, and then present it to all the different systems, solutions and people that need to use it in a holistic way, at a scale that would span an entire country's network or an entire continent network.
Many experts believe that rail will undergo more change in the next 10 years than it has in the past 100 years, so how will OSIsoft aim to keep up with change and pace in technology and follow trends?
Our ambition is to help the rail sector move forward. Having worked across other industries and other digital leaders gives us a huge advantage in anticipating and understanding what is coming next for rail. We know what problems they're likely to face in the future. We've got a robust and secure solution that is ready for mainstream adoption in rail. We're not inventing this for the first time. We're taking advantage of what's been tried and truly tested in other industries and bringing it forward for rail. Our goal is to help achieve the maximum benefit and value impact. Time to value is really what we hope to be able to bring to the industry, regardless of the goals; whether its capacity goals or whether it's energy and environmental goals, safety goals, or just overall efficiency. Whatever the goals are, data is the answer to help them overcome challenges. We're uniquely positioned to help the rail sector deliver, regardless of what vendors are being used, whatever enterprise applications are being used, we can help stitch those together.
What sets OSIsoft apart from your competitors in the market? Why should the industry choose your solutions?
I'm not sure that we are the right solution for everyone. A lot of companies – particularly in rail – feel compelled to develop things internally and sometimes that's important.
But for those who are willing to embrace all commercial off-the-shelf technology, we can confidently support cross-vendor and are uniquely positioned in our experience and our security architecture. We've deployed nuclear power plants and critical infrastructures across the globe. We are able to deal with the scale, the complexity and the security requirements of this industry, in a vendor-agnostic way, meaning we're not owned by a big rolling stock company, not obligated to a specific control vendor and we've proven that we can do this in rail and in other industries.
Our first country-wide rollout was for SNCF in France and we've recently been awarded a contract for ProRail which means the Netherlands will be our second country-wide rollout. We're in the process of delivering that now with our partner CGI.
We also work across marine, ports and all bases of transportation and trucking, proving that we're not a one-trick pony and our solution is not one that is wrapped specifically for rail – it's an application that can apply to all assets in rail organisations from their trucking fleets to their intermodal operations, to their core rail condition maintenance. Because it's designed to be flexible and to support so many different types of assets, it can be deployed as broadly as needs be to cover the entire enterprise, and we think that's unique.
We're doing a lot of innovative stuff and our platform is completely open. We also pleased to be working with universities and research organisations to help develop innovative new applications for rail data.