Digital advances are key to increasing European rail freight transport
Rail freight transport is undergoing a full digital transformation. Bernd Hullerum, CEO of Transfesa Logistics explains how new technologies are opening possibilities for improved operational efficiency and lower logistics costs, while offering excellent customer service with personalised door-to-door delivery.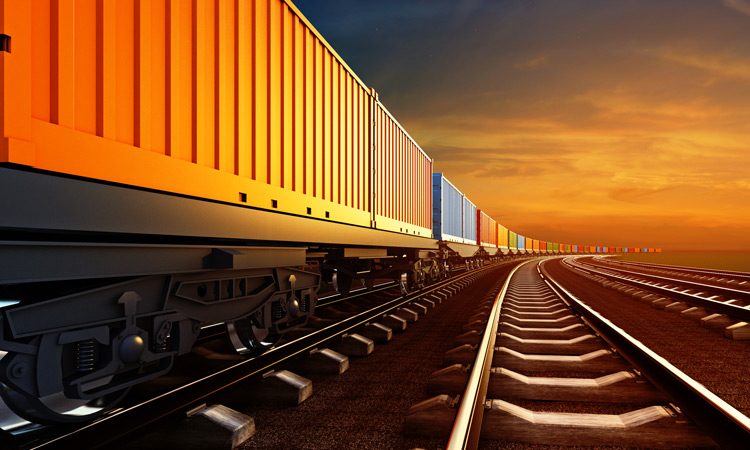 Freight transport carries great weight in the economy of the European Union (EU) and contributes to the competitiveness of industry and services. Over recent years, it has reached a volume of approximately 2.3 billion tonne-kilometres per year if we take road, rail and inland waterways together, according to the report by the Transport and Logistics Observatory. Given that road transport still accounts for 75 per cent of the total, the European Commission is aiming to promote more efficient and sustainable modes of commercial communication and to adjust the balance among modes. On this path towards 'eco-transport', rail transport is key. The goal set by the EU is to gradually increase its share up to 30 per cent by 2030. This would take one million trucks off the roads and would eliminate 290 million tonnes of CO2. According to their calculations, this percentage should increase to over 50 per cent by 2050.
Rail transport offers many advantages in comparison with other modes. Consignments are cheaper than those sent by road and air, and rail services are the most environment-friendly because of their low emissions. Rail transport also incurs fewer external costs (contamination, saturation, accidents, etc.). For example, regarding sustainability, Rail Freight Forward (a coalition of European rail freight companies committed to drastically reducing the negative impact of freight transport on the planet and mobility) indicates that rail transport consumes six times less energy than road transport and is eight times less polluting.
Transforming operations in the digital era
This greater role for rail transport in European logistics is coming at a time of thorough digital transformation. Technologies such as mobile apps, cloud computing, the Internet of Things (IoT), blockchain and big data, on which we have been working for a long time in Transfesa Logistics, will be of great help in achieving more competitive railways and will have immediate effects, whose scope we cannot yet fully grasp, in the move towards a smart supply chain. All these advances will provide valuable data for strategic decisions and for more personalised services. They will also help to achieve specific goals such as energy savings, operational planning, lower costs, etc. The opportunities are infinite (traceability, geolocation of assets in warehouses, customer information services, personalised deliveries, etc.), but there are also great challenges because the industry must adapt quickly to this new era in which the priority for the sector is gradually becoming digitalisation.  
In Transfesa Logistics, we are aware of the importance of providing more advanced solutions to meet these new challenges and are therefore focusing on stepping up investment in R&D. We are placing technological developments in the market to make rail freight transport the most efficient solution.
In this portfolio of services, we include innovations such as asset identification using IoT. This service is based on the use of latest-generation RFID (Radio Frequency Identification) tags and GPS, allowing for exhaustive monitoring of goods and of transport units at whatever control point the customer wishes to use. It also provides real-time, customisable information that can be adapted to any type of logistics asset. Today in Transfesa Logistics we have GPS in wagons and locomotives, plus swap bodies is a key development area.
Moreover, with the information these systems provide we are developing an app that contains an algorithm which allows us to optimise the dispatch of empty wagons depending on our customer's cargo needs in terms of cost, transit time, proximity, etc.
RFID technology is currently being used to monitor axles and wagons at the Spanish border. This allows us to ascertain and control the kilometres travelled by these assets once the axles have been changed in the Transfesa Logistics facilities in Hendaye and Cerbere, so that transport can continue on tracks of a different width.
We also use this technology in our automobile compounds where we monitor every maintenance act performed on vehicles.
In addition, we have developed mobile services and applications. The tools for mobile devices that we have designed at Transfesa Logistics are allowing for great advances in the digitalisation of the management of intermodal terminals, compounds, warehouses, fleets and communication with drivers, as well as in preventive and corrective maintenance of assets. The many options also make it possible to attach images and documents from a mobile device, to notify, control and monitor any incidents and to follow the real-time progress of deliveries in each consignment. All this with a high level of usability focused on the end-user and making Excel spreadsheets a thing of the past in our working processes.
We have also developed a new multilingual, internet platform for customers (which is available in English, French, German and Spanish), enabling them to monitor goods throughout the transport processes. This includes a wide range of tools providing updated information on the consignment, invoicing, KPIs and various analytical reports.
Some of our customers use this platform to monitor containers on their way to Spain from any part of the world using sea, rail and road transport.
Essential developments
Finally, our internally developed integrated logistics system is a modular technological solution that allows the whole supply chain to be controlled in a simple, user-friendly way. With a single app, all the company's processes can be controlled from the most operational point of the logistics chain to the last business processes. The system is robust and safe and always guarantees access to unified, correct information.
All these new developments are essential for helping to increase the share of rail freight transport and for general optimisation of logistics and safety operations.
R&D has been part of our DNA since our company was set up 75 years ago. We are prepared for, and have anticipated, this revolution. The challenge is to ensure that change is not done by companies on an individual basis but together, with support from the public institutions, industry wide and integrated with our customers.
Related organisations
Related people