Shaking things up with AI and IoT: Q&A with Thomas Böhm at KONUX
Thomas Böhm, Chief Data Scientist at KONUX, believes that IoT technologies and AI software have the potential to make life a lot easier for rail infrastructure managers and he explains how KONUX plans to be part of the digital evolution of rail.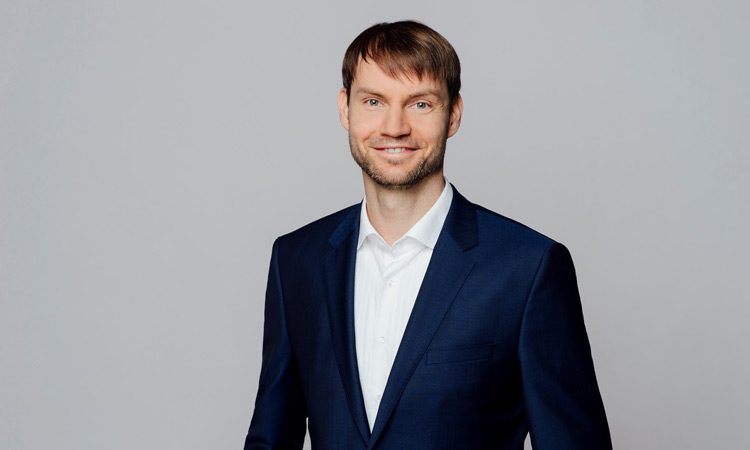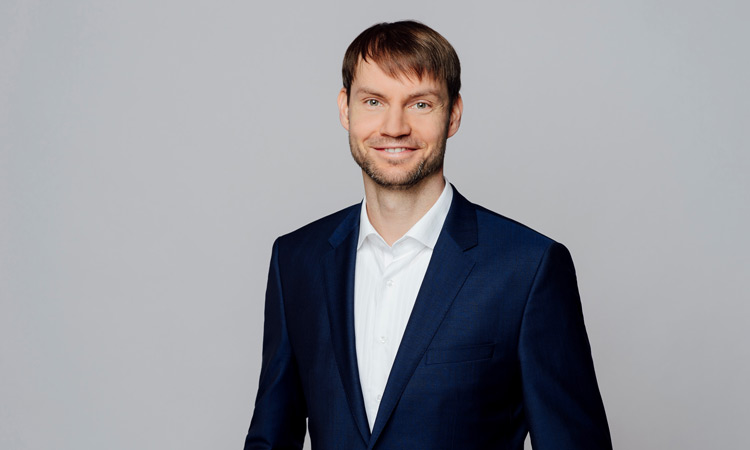 What is the history behind KONUX and why was the rail industry of interest to the founders?
KONUX was founded back in 2014 by Andreas Kunze, Vlad Lata, Dennis Humhal and Max Hasler. The combined experience of growing up in the industrial heart of Germany and living in Silicon Valley brought a new perspective on leveraging technology to improve industrial operations. And why railway? We have a shared belief that the railway is the transportation of the future, as it is by far the safest, most efficient and environmentally friendly, and yet is not nearly as competitive as we wish it was. We truly believe we are uniquely positioned to shake things up a bit and combine our domain knowledge with AI and IoT expertise.
Compared to other modes of public transport, do you think the rail industry is already making the most of digital solutions?
While railway has shown a lot of interest and willingness to adapt and innovate, due to structural reasons and heavy regulations, it has not been the friendliest industry for start-ups to thrive. We often hear from our customers that they are required to follow processes that were introduced back in the 1980s. Traffic has since doubled, but they are expected to improve availability without increasing costs. It is an impossible task for infrastructure managers. The good news is that IoT technologies and AI have the potential to make life a lot easier for them.
Today, it just takes too long. The main thing that needs to change is how infrastructure managers work with start-ups and test new solutions. For example, giving infrastructure managers space to test new solutions more quickly and experiment with other models such as Software-as-a-Service instead of committing to long-term contracts from the beginning, can dramatically speed up adoption of game-changing technologies.
What challenges lie ahead for rail and how can KONUX help tackle them?
We believe that digitalisation starts with a 'quick win'. It is about finding a use case where you can demonstrate value, learn from it, and then scale. Our KONUX Predictive Maintenance System for Rail Switches offers such use cases to our customers today. The switch is one of the most critical assets in railway infrastructure; it is responsible for 20-30 per cent of infrastructure-related delay minutes and it is one of the hardest to monitor. As an end-to-end solution, the KONUX system uses IoT sensors and artificial intelligence to improve network availability and save costs. It continuously monitors and analyses the health of key switch components, such as the trackbed and frog, and provides actionable recommendations. It ultimately allows for better maintenance planning by helping infrastructure managers anticipate failures ahead of time and know the optimal time and type of maintenance needed.
You are currently working with several European infrastructure managers; how are they using smart sensor technology and analytics to avoid infrastructure failure?
One of the ways in which our customers are making use of our system is through our forecasting functionality. We provide them with a 90-day forecast of how the condition of the trackbed will develop allowing them to optimise the planning of tamping actions. Once maintenance actions have been performed, the system also helps them validate the effectiveness of these actions without the need to send people in the field. Our customers are now able to see which methods have been effective and for how long. This way they can both focus on the most sustainable maintenance actions but also avoid failures as a result of ineffective maintenance actions.
Last but not least, with our newly-released True Switch Load feature, we are able to detect 100 per cent of all trains that pass over the monitored switches and enable our customers to move to true usage-based inspections which have the potential to save up to 40 per cent of inspection costs.
What does the future for KONUX look like? Are you prepared to adapt your AI/IoT solutions in line with the digital evolution of the rail industry?
We are aware that the switch is just one of many assets, and if we are to live up to our mission – to empower the rail industry to operate with the highest availability – there is a lot more work ahead of us. We are really thrilled to be a part of this exciting journey.

Thomas Böhm has deep technical knowledge and over 10 years of railway expertise in utilising the power of data to define great machine learning-based products. Prior to KONUX, Thomas was Head of the department for Data Management and Knowledge Discovery at the German Aerospace Center (DLR).