An interview with Florian Auer, Director of Technology & Innovation, Plasser & Theurer
Florian Auer, Director of Technology & Innovation at Plasser & Theurer explains how the rail industry must continue to adapt and embrace new technologies and describes Plasser & Theurer's part in the digital era.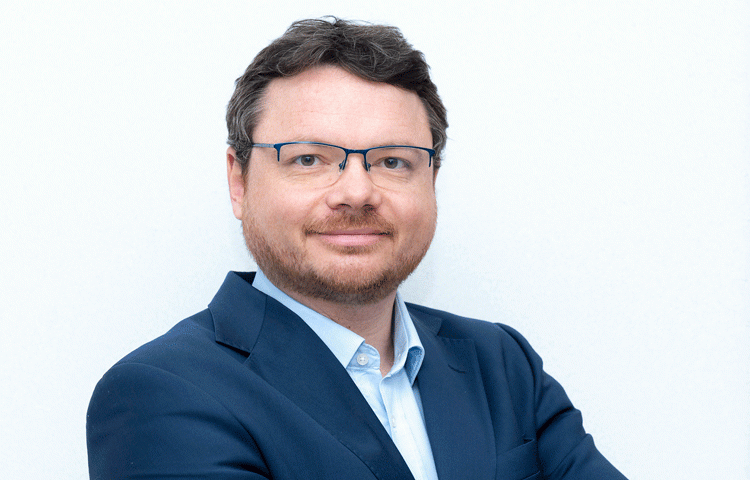 Do you think there are areas of the railway industry that lack a deep understanding of how technology can ultimately benefit the track construction and maintenance sector?
Currently, we are experiencing a renaissance in the railway industry. New technologies are a major enabler for the railways to provide clean, reliable and safe transport to the customers. For everyone in the industry, this is fact. From the outside, however, the adoption of new technologies might seem slow.
When introducing new technologies, we need to make sure that they can deliver an additional value over the entire service life of railway tracks, which reaches 35 years and more. Consumer goods such as smartphones usually reach a service life of around three years. This makes it possible to introduce new features at relatively short intervals. Moreover, the shorter lifecycle makes it possible to iterate faster and experiment with features that have not yet reached maturity.
Personally, I am blessed to have the opportunity to meet the most talented people from the industry. Infrastructure providers, machine operators, suppliers and researcher from all over the world are highly
committed to enabling railway transport through technology. I am always amazed by how much dedication, conviction and deep understanding of the underlying technologies they bring to their job.
To answer your question: I don't think that there is anyone in the industry who does not understand the importance of new technologies for the railways.
How is Plasser & Theurer adapting its activities to keep up with trends in technology?
For more than 60 years, we have been committed to introducing new technologies in track maintenance. To keep up with the rapid development of IT technology, we have optimised processes throughout the company.
We are continuously monitoring technologies outside of our domain. An entire team is dedicated to building laboratory grade prototypes and testing these technologies. First attempts are hardly ever perfect. Every attempt provides us with insight and brings us closer to a product that can be operated in a real working environment.
Our EM100VT measuring vehicle was designed to be a testing platform for our sensor systems. The concept has become a great success. The concept has become a great success. It benefits our own R&D activities and it is of great interest to our customers who wish to use it for measuring runs with special sensor configurations. 
This brings me to what I believe is the corner stone of our digital strategy: Increasing our efforts to partner with universities, suppliers, operators and infrastructure managers is key to our success. It is a great experience to bring together true experts from different fields and work on a common goal.
In your opinion, how much more can digitalisation disrupt the rail industry and is Plasser & Theurer ready to meet future challenges?
The railways started as a major disruptor in the mobility industry. Since then, we have also been subject to disruption ourselves. Now, the transportation market has matured, and we are currently fighting for market shares with other means of transport. What has kept railway transport in the market and what has given us an edge over our competitors is robustness and and energy efficiency.
Our big disadvantage is that rolling stock and rail infrastructure are more integrated than, for instance, air traffic. For this reason, our governance structures are more complex. However, governance has a huge potential to be disrupted by digitalisation technology.
When you look at the most disruptive companies today, they have one thing in common. Their unfair advantage is the innovative way of utilising their data. When I get to talk to infrastructure providers, they understand this disruptive power of data in their own domain. And I can tell you that they are working really hard to unlock this potential.
At Plasser & Theurer, we dedicate ourselves to digital technologies and we support anyone who wants to make the railway the most safe, reliable and affordable means of transport.
Florain Auer specialised in traffic engineering at Graz University of Technology, centering his thesis on 'A computational model to estimate the permanent way service life taking into consideration the intervention threshold'. In 2010, he completed his doctoral thesis on 'Wear reduction of tracks in sharp curves'. Since 2018, Florian has been Director of Technology and Innovation at Plasser & Theurer.
Plasser & Theurer is Gold Sponsor Digital Partner' of Digital Rail Revolution 2019. Meet Plasser & Theurer experts on 7 November 2019 in London.