How Indian Railways can use COVID-19 as an opportunity to develop
Shilpi Bishnoi, Director, Traffic Commercial (Rates) at India's Ministry of Railways, believes Indian Railways should use the current crisis as an opportunity to create a new business model by overhauling its passenger and freight segments, and that there are three areas the railway company should focus on now in order to safeguard its future.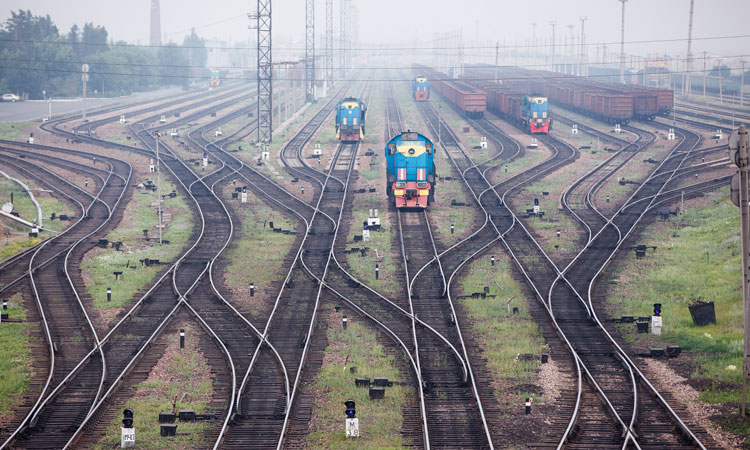 Indian Railways plays a vital role in the economy and the lives of people in India. While the overall intermodal share of rail in freight traffic is around 35 per cent, it continues to account for a major share in transportation of bulk commodities – such as coal, iron ore, cement and food grains – which are drivers of the economy.
The year 2020-2021 will see the national and international economy bear the impact of the COVID-19 pandemic, which will also reflect on the transportation sector, including Indian Railways (IR). Rail freight had already begun to show signs of marginal decline in the third quarter of 2019-2020 due to the deceleration of growth in core sectors of economy. The economic impact of this pandemic shall linger much longer than the pandemic itself.
However, as it is said, it often takes a crisis to seize opportunities. IR has the choice to consider the current crisis as an opportunity and completely overhaul its passenger and freight transportation segments. This is the right time to look beyond the current year and chart a growth map for the next five to 10 years.
This is the right time to look beyond the current year and chart a growth map for the next five to 10 years.
Railways, besides possessing remarkable resource mobilisation capabilities and disciplined manpower, have demonstrated agility and ingenuity to cater to completely new requirements that arose in India's fight against COVID-19. It has played a crucial part in maintaining the supply of essential items and helping livelihoods by stepping up the transportation of goods – such as foodgrains, milk and dairy products, farm produce, medicines etc. – by: Changing the traditional traffic routes, wherever required; aggregating small parcels and operating parcel cargo trains; and transporting critical medical equipment and Personal Protection Equipment (PPE).
Indian Railways has leveraged its resources and demonstrated the capability to manufacture PPE, ventilators, hospital beds and COVID-19 isolation coaches. It has also used its outreach to distribute food and rations in far flung regions. The ingenuity came alive in operating 'Anaconda' trains, which are thrice the standard length, and the launch of 'SETU' – a one stop helpline for parcel traffic to bridge the gaps in the supply chain. It has helped that IR has always been ahead of others on the IT curve, with almost all of its freight and passenger operations, as well as customer service, being completely online.
The focus during this year should be on acting as a catalyst to restart the economy, which can be done by offering the right freight rates and by assisting the customers in reaching out to the railway, i.e. to enhance the ease of doing business.
There are three focus areas that can enable the railway to turn-around and create a new business model:
1. Reorganise the passenger segment
Indian Railways has, for a long time, recognised the need to reduce cross-subsidy from freight to the passenger segment. Since most of the passenger services are priced much below cost and continue to incur heavy losses, it is necessary to first reorganise the passenger segment. At this point in time, passenger services are completely suspended, so now is the time to assess the entire passenger segment from the point of view of necessity and viability.
This is the time to conduct a zero-base analysis, based on which passenger services should be retained and which others should be discouraged.
These two criteria can be ascertained through factors like availability of alternative modes of transportation, the affordability of rail compared to other modes, distance and time leads, etc. There are segments which have well-developed road or mass rapid transport systems, like Metro railways. This is where the railway can work towards a reduced presence. Similarly, the road and air sectors have emerged as the preferred modes of travel for short and very long distances respectively. The railway must decide on a sector-by-sector strategy of pruning down less preferred services, keeping in view the specific local requirements.
As all passenger services remain suspended, and the booking for later periods like June to July is also significantly lower, it provides a blank slate for IR to overhaul the passenger segment from scratch. It is reasonable to expect that only essential travel will be undertaken for quite some time, even after the pandemic situation starts clearing up, and the rest of the journeys will be either canceled or postponed. Therefore, this is the time to conduct a zero-base analysis, based on which passenger services should be retained and which others should be discouraged.
2. Re-model the freight business
The cost of logistics in India is far higher than in developed economies. The social obligations of the passenger segment have been a defining factor in the pricing of freight traffic. Once the passenger segment has been reorganised, it would allow IR to focus more of its resources on freight traffic, including network capacity, rolling stock and manpower. This is also expected to result in more efficient transportation and, thus, a significant increase in the volume of freight traffic. This is when it will be possible to rate the freight services more on actual economics and less on other considerations. Better efficiency and higher volumes will enable IR to bring down the freight rates, while increasing freight earnings.
Once the passenger segment has been reorganised, it would allow IR to focus more of its resources on freight traffic, including network capacity, rolling stock and manpower.
A more competitive pricing of freight will also be necessitated by a fierce pricing competition from road transportation as soon as normalcy starts to return, as trucks (and drivers) would have been idling for long. This may potentially be a time when the railway will be at risk of losing its customers to road, but will also have the opportunity to gain traffic.
This competition can be turned into collaboration and, in fact, it would be an opportune time for uniting forces with road to form rail-road-rail or road-rail-road bridges and offer complete logistics solutions to customers. It is extremely important to bridge this gap in door-to-door logistics.
This will not only help IR financially, but will also have a cascading positive impact on the economy. The lower cost of transportation will expedite the economic recovery of most sectors.
3. Diversification of freight traffic
This is another area where IR has been making attempts to improve and has only had moderate success so far, with various alternatives like container services, parcels, cargo express trains, RO-RO, road-railer etc. Industries in India have been undergoing a transformation in the way their transportation supply chains mesh with their manufacturing processes for a long time now. One of the major aspects of these changes has been a consistent cutting down of the transit time of inventory. Longer transit time, as well as any uncertainty in transit times, is not favoured.
Two major limiting factors drive IR's inability to provide either scheduled or assured transit times and comparative higher revenue from these models vis-à-vis the bulk goods carried at both higher volume and higher rates. This vicious cycle seems to have been broken as an unintended fallout of COVID-19, as passenger services and traditional goods traffic have shrunk. The current crisis has given IR the opportunity to start with a much-needed trial of scheduled parcel trains and container cargo trains. In this period, the railway has successfully aggregated and transported parcels over long distances through scheduled parcel trains. These gains need to be consolidated and multiplied by chartering a medium- and long-term strategy for similarly scheduled parcel trains.
Summary
It is reasonably expected that efficiency in freight operations and the reorganisation of passenger services will give IR the ability to achieve punctuality in freight operations, and thus attract time-sensitive cargo to rail – for example, fast-moving consumer goods, pharmaceutical, fruit and vegetables, machine parts etc. Indian Railways can form a powerful supply chain by joining hands with e-commerce giants and road logistics providers.
As American politician Rahm Emanuel once said: "You never let a serious crisis go to waste…it's an opportunity to do things you think you could not do before." This is the time for IR to do zero-base assessments of services; to make rail freight more competitive and a preferred option for larger sectors of the Indian economy; and use this opportunity to emerge as a more agile force in the Indian transportation sector.

Shilpi Bishnoi is currently the Director of Traffic Commercial (Rates) at the Ministry of Railways and has 15 years of experience with Indian Railways. Alumni of the Institute of Rural Management (IRMA), Anand (Gujrat), she has a diverse portfolio, spanning areas including train operations, commercial rules and policies, planning, IT systems such as the Freight Operations Management System (FOIS) and Terminal Management Services (TMS), tourism and catering etc. She has played a critical role in the design and implementation of online food ordering and delivery services for train passengers, called 'e-catering' during her stint at IRCTC; implementation of the Goods & Services Tax (GST) over Indian Railways, and the electronic transformation of various customer interfaces in freight transportation etc. The views expressed in this article are personal and not related to Indian Railways in an official capacity.