Abloy UK delivers high speed security
Abloy UK has delivered security solutions to Britain's first high speed railway, known as the Channel Tunnel Rail Link…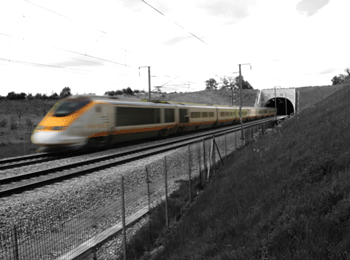 Abloy UK has delivered security solutions to Britain's first high speed railway, known as the Channel Tunnel Rail Link (CTRL), supplying over 1,500 units across the project.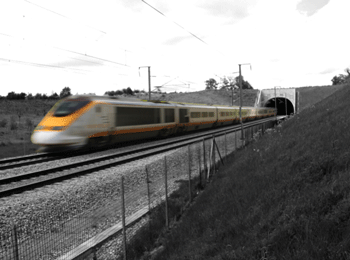 Running from the Channel Tunnel to St. Pancras Station, the 68-mile section of track sees trains travel at speeds of up to 186 mph, helping to cut London to Paris journey times to just 2 hours 15 minutes.
The three-stage project required Abloy UK along with Kent-based locksmith Astra Security, to undergo a detailed survey of the entire length of track to assess its unique security requirements.
In completing the survey Astra Security were able to install a full range of Abloy UK security solutions across all applications, with over 1,000 high security padlocks used to secure external gates and inspection towers. The project also saw several hundred euro profile cylinders used in the underground vent shafts, power and control rooms. Other Abloy products were also used elsewhere on site.
As part of the project, some locks were fitted to blast-proof, fire and flood resistant doors, with Abloy UK incorporating every lock into a highly complex masterkey system. This system contains a hierarchy of keys, from a Master Key that opens all locks, through to the lowest tier of key that may only open one specific lock on a single door, offering a very efficient and cost-effective access control solution.
Graham Twist, Managing Director of Astra Security, said:
"As one of Abloy's Premier Centres we are fortunate enough to be involved in many large projects, particularly in the rail and utilities sectors, receiving technical and on site support.
"In securing the Channel Tunnel Rail Link, we have been able to specify from Abloy's extensive high security product range to provide the right solutions from the Channel Tunnel, right up to St Pancras."
Much of the track was laid underground, with ten storeys of service shafts and tunnels under London bringing a unique security challenge.
Barry Jenkins, General Sales Manager for Abloy UK, commented:
"A project on this scale with all of its security considerations presented a real challenge but, thanks to the on site expertise of Astra Security, we were able to make it a success.
"Producing a masterkey suite to incorporate such a large quantity of padlocks and cylinders in both internal and external applications, only serves to enhance Abloy UK's reputation as the industries masterkey expert and a leading supplier to the rail industry."
Abloy UK supplies a market-leading range of padlocks, electric locks and cylinders for cabinets and doors in rail utilities, telecommunications and military applications as well as retail, leisure and museum environments.
For further information on the full range of Abloy locking solutions available, visit www.abloy.co.uk.