Coltraco Ultrasonics introduces improved ultrasonic flow measurement technology
Coltraco Ultrasonics marks a new step into the process and control applications through the introduction of their improved ultrasonic flow measurement technology, to complement their 30 years' expertise in ultrasonic level detection technology.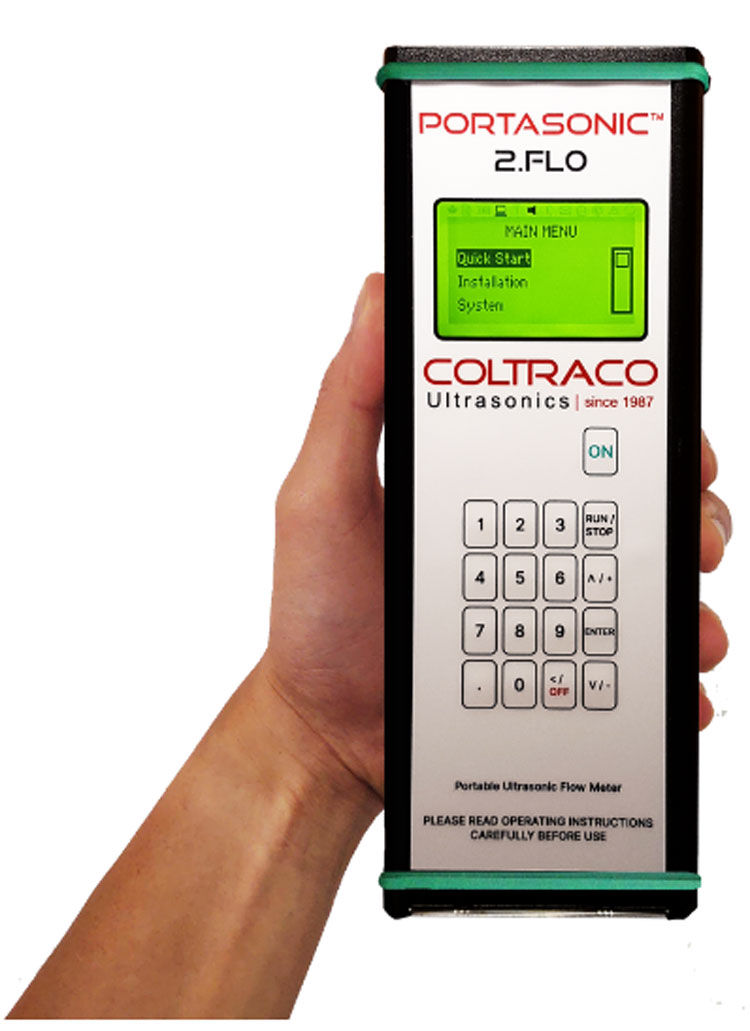 Coltraco Ultrasonics have launched the Portasonic® 2.FL0 – an upgraded platform of non-invasive, clamp-on ultrasonic transit time flowmeter. The user can now quickly, easily and non-invasively measure liquid flow rates and velocities in pipes from DN15 – DN2500 and above, with measurements available in both metric and imperial units.
Coltraco Ultrasonics have introduced software improvements for improved accuracy and reliability in the field, and have also introduced hardware changes in the form of a new sensor design, now IP66 rated and are small and compact to fit in tight spaces.
A prominent new feature to be added is a built-in thickness gauge which includes A-scan functionality to view measurements in order to help understand pipe conditions and improve wall thickness accuracy measurements.
There is also an added menu to display heat quantity or energy measurements based on the measured volumetric flow rate. All types of measurements can be individually totalised, providing the total flow rate that has been measured during a particular measurement session.
The Portasonic 2.FL0 has a large internal database of pipe, fluid and lining materials and can accommodate additional materials, saving the user time whilst allowing for user customisation.
Overall, the new, upgraded Portasonic 2.FL0 will help the user improve the accuracy and reliability of their flow rate measurements and together with Coltraco Ultrasonics' commitment to lifetime technical support, the team will be on hand to assist the user with their application and requirements.
Portasonic 2.FL0 is part of the latest integrated range of level-flow-pressure solutions from Coltraco Ultrasonics.
Discover more today by visiting here, or contact [email protected].
Related topics
Related organisations