Sydney's major rail freight project a step closer to construction
The $400 million Port Botany Rail Line Duplication and Cabramatta Loop project looks towards the future of construction, as the Australian Rail Track Corporation (ARTC) awards two new major contracts.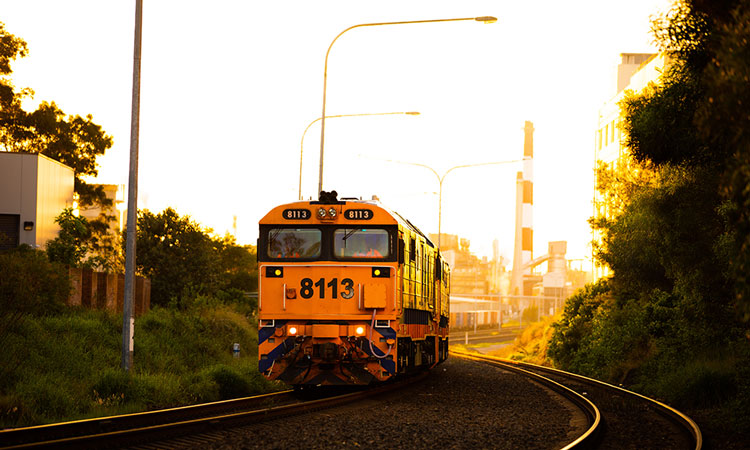 Credit: ARTC Media Media Team (ARTC Media)
ARTC, working on behalf of the Australian Government, has announced that John Holland is the successful contractor to design and construct the Botany Rail Duplication, and Fulton Hogan is the successful contractor for the Cabramatta Loop. Throughout 2021 and the first half of 2022, the awarded contracts will continue to follow an intensive tender and evaluation process.
The Botany Rail Duplication
Amongst the various construction features and developments to be expected from the Botany Rail Duplication project, a new 2.9km track within the existing rail corridor will be constructed, as well as track upgrades and realignments. Furthermore, new crossovers will be developed to allow trains to move between tracks, along with the construction of new rail bridges at Mill Stream, Southern Cross Drive, O'Riordan Street and Robey Street.
"This marks a significant step in the delivery of this transformational project," said CEO of ARTC, Mark Campbell. "The project will help meet future demand at Port Botany, where the freight task is predicted to increase by 77 per cent by 2036."
Mark further added: "The Botany Rail Duplication will duplicate the remaining 2.9km section of single line track between Mascot and Botany, while the 1.65km Cabramatta Loop will allow freight trains up to 1,300m in length travelling in either direction on the Southern Sydney Freight Line, to pass each other.
"Not only will this increase freight capacity, it will also encourage more freight movements to be made by rail – helping to shift freight away from road transport and reduce the rate of growth in truck movements and traffic congestion. This will further bolster the economy, with more than 620 people employed by the two major contractors and their subcontractors at the peak of construction. Each extra freight train travelling on the Port Botany Rail Line will take up to 54 trucks off Sydney's roads."
The Cabramatta Loop
New features for the Cabramatta Loop include, a new 1.65km section of track, as well as, a realignment of 550m of original existing tracks. Similarly to the Botany Rail Duplication, two new rail bridges will be constructed; however, these will be structured next to the former rail bridges over Sussex Street and Cabramatta Creek. Finally, road works will be established to reconfigure Broomfield Street in Cabramatta.
Andrew McRae, Fulton Hogan's GM Eastern Construction, commented: ''We're proud of our track record of working in and connecting communities right across Australia and we are delighted to have been awarded the Cabramatta Loop contract.
"We look forward to working with ARTC to deliver this important piece of rail infrastructure and the benefits it will provide to people and businesses in NSW," added Andrew.
"The company was excited to begin working on this important project," said Steve Butcher, Executive General Manager – Rail at John Holland. "We will draw on our significant experience in operational rail environments to improve freight access to Sydney at this critical time. Our teams are looking forward to working with the community to create jobs and strengthen connections for our primary producers."
With the arranged site mobilisation in the second half of 2021, crucial construction works on both the Botany Rail Duplication and Cabramatta Loop are scheduled to commence in the first quarter of 2022.
Tweet: The Australian Rail Track Corporation (ARTC) has awarded two major contracts for the $400 million #PortBotany #Rail Line Duplication and #CabramattaLoop project, designed to increase #rail #freight capacity travelling through Sydney's largest ports.
Related regions
Related people