One search made every two seconds using rail app
At least one train journey is now being searched every two seconds using the official National Rail Enquiries (NRE) app…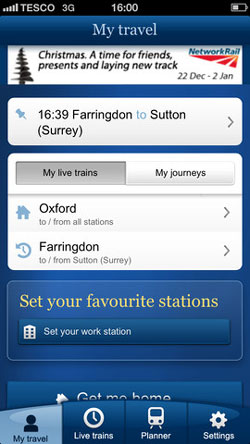 Rail passengers are increasingly turning to smartphones to check train times on the move, with the equivalent of at least one train journey now being searched every two seconds using the official app.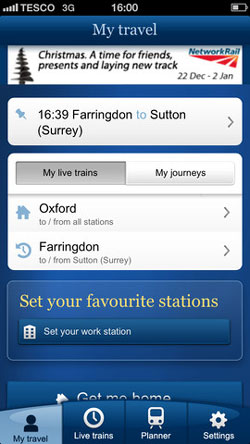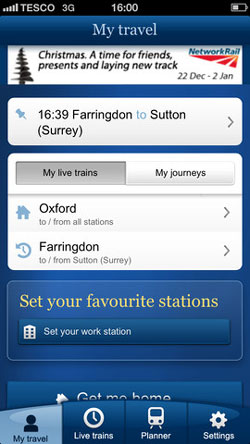 New figures from National Rail Enquiries (NRE), paid for and run by train companies, show that since it launched its Android and iPhone apps last year, passengers have used them to make more than 53.4million enquiries.
Since NRE first launched its interactive website 10 years ago this spring, it has seen a four-fold rise in enquiries made across all its services. In 2003/04, people made 87.1million enquiries to its call centre and other services to get train information. In 2012/13, NRE received 348million enquiries across its range of services.
NRE puts the surge in demand down to offering more ways for people to access better information about their train journeys amid rising demand for rail travel generally. A decade ago, people could use the NRE website to find a number to call. Now rail passengers can get the latest, live rail information on their smartphones or online, with NRE handling over 11 times as many contacts through its official app as phone calls to its call centre in 2012/13.
Chris Scoggins, Chief Executive of NRE said: "Accurate information is vital to giving people the confidence to travel by train. With rail travel more popular now than it has been for over 90 years, NRE is giving people more and more ways to check their journey details.
"For now, the web is still the most popular way for people to contact us but we're seeing a big surge in enquiries made through mobile devices and social media. People who are out and about are using our app to check when the next train home is.
"The challenge for the future is to continue to listen to customers' feedback to ensure National Rail Enquiries remains the most popular and useful source of rail travel information in the UK."