A new concept railway turnout that functions in harsh winter conditions
Due to the high number of turnouts and turnout-heater problems seen every winter on the Dutch rail network…
Due to the high number of turnouts and turnout-heater problems seen every winter on the Dutch rail network, which in turn cause a significant amount of train-traffic delays, a new concept has been developed to offer improved productivity.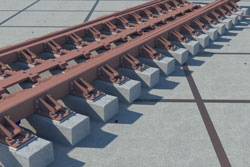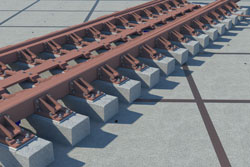 The Winterproof Railway Turnout Version 2.0 (WRT 2.0) is so winterproof that it does not need point-heating to operate – making the costs for purchasing, installing, monitoring, repairing and inspecting point-heating systems a thing of the past. This new turnout also significantly cuts CO2 emissions connected to the high-power consuming point-heating systems.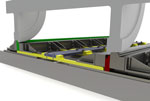 The new turnout uses an innovative but very simple mechanical setup – it is not fitted with horizontal movable tongues which prevent snow or ice blocking its moving parts, which with conventional turnouts is a massive problem causing serious delays for rail-traffic.
The WRT 2.0 is currently being discussed in the Netherlands with turnout manufacturers Vossloh and Voestalpine, the Dutch Railways (NS) and ProRail, the owner of the Dutch railway infrastructure.
For more information, please contact Richard de Roos via email at [email protected]