Bombardier wins fleet maintenance contract with Virgin Trains for West Coast franchise
Contract builds on successful relationship with Virgin to extend maintenance of Voyager fleet operating on West Coast to March 2019…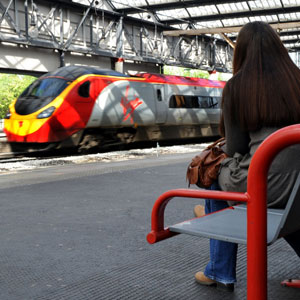 Virgin Trains Passenger. Photo: Virgin Trains
Rail technology leader Bombardier Transportation has signed a contract with Virgin Trains to extend the provision of maintenance of its Super Voyager fleet operating on the UK's West Coast main line to March 2019. The contract is valued at approximately GBP 103 million GBP (129 million euro, $175 million US).
Following the decision by the Department for Transport in the UK to extend the agreement with Virgin Trains for their operation of the West Coast franchise, Bombardier has signed a contract with Virgin to provide the ongoing maintenance of its Voyager fleet until 2019.
The 20 Bombardier Super Voyager trains form an integral part of Virgin's West Coast fleet. Bombardier currently maintains the fleet from its dedicated Central Rivers depot in Burton on Trent, Staffordshire, which employs approximately 340 people, as well as other outstations across the network. Under the train service agreement signed with Virgin, Bombardier supports the fleet on a 24 hours per day, 365 days per year basis.
In addition to its renowned new-build train manufacturing factory based in Derby, Bombardier Transportation has around 1,600 service employees based at 23 customer locations and sites around the UK. They are involved in supporting train operators across the country in delivering maintenance and upgrades which ensure optimum reliability, efficiency, and longevity for their fleets.
Peter Broadley, Commercial Operations Director, Virgin Trains, said: "We are delighted to be extending our partnership with Bombardier, enabling the continuation of many years of successful fleet performance. Clean, reliable and comfortable trains are crucial to delivering the amazing experience our customers expect and Bombardier are critical suppliers in delivering this. We look forward to working with Bombardier to continue to grow passenger numbers and customer satisfaction over the coming years on the West Coast."
Des McKeon, Commercial Director UK, Bombardier Transportation, added: "The further extension of this key contract endorses yet again the strong relationship that we have built with our customer, Virgin Trains. By the end of this extension we will have been successfully maintaining their trains for nearly 20 years, delivering excellent performance of the Voyager fleet on the prestigious West Coast route."