Siemens automates line section for highspeed trains in Spain
Siemens is in a consortium with the French technology business Thales that is to modernize the control, signaling and safety equipment on the roughly 340-kilometer section of high-speed line between Olmedo and Ourense in Northern Spain…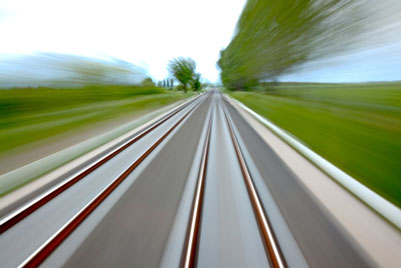 Siemens is in a consortium with the French technology business Thales that is to modernize the control, signaling and safety equipment on the roughly 340-kilometer section of high-speed line between Olmedo and Ourense in Northern Spain. A corresponding order has been awarded by the Spanish operator Administrador de Infraestructuras Ferroviarias (ADIF). The order has a total value of around 510 million euros for the consortium. The contract includes installation of the automatic train protection and control system, telecommunication and traffic control systems, as well as maintenance of the systems for 20 years.
To improve passenger safety, Siemens will equip the high speed line with interlocking, the associated train control system ASFA (Automatic Braking and Announcement of Signals) and central control technology. The scope of delivery covers balises, track circuits, video monitoring systems and access control systems. Thales will supply the ETCS Level 2 automatic train control system, LED color light signals, wheel detectors and axle counting systems for fail-safe train detection, as well as with fixed communication equipment.
With 2,600 route kilometers, the Spanish high-speed railway network is the largest in Europe. As the first part of the high-speed line between Madrid and Galicia, the line section from Madrid to Valladolid was opened in December 2007 to link Northern Spain with the capital. This was followed in December 2011 by the line section from Ourense to Santiago de Compostela and La Coruña. The line section from Olmedo to Ourense will become one of the country's key high-speed corridors, connecting the regions of Galicia, Asturias, Cantabria, Castile and León with Madrid.
This press release is available at www.siemens.com/press/pi/PR2014110068MOEN
Further information on the Mobility Division may be found at www.siemens.de/mobility