Mafex trade delgation to Turkey
From November 3rd to 7th, the Spanish Railway Association (MAFEX) organised a trade delegation to Turkey with the aim of strengthening the relations of the Spanish railway sector with this country and supporting the industry's technological and professional offer facing the forthcoming tenders…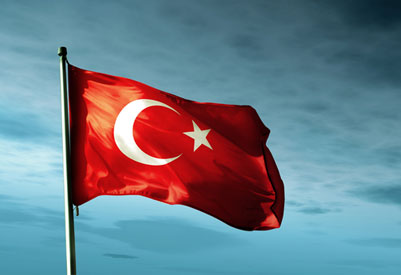 From November 3rd to 7th, the Spanish Railway Association (MAFEX) organised a trade delegation to Turkey with the aim of strengthening the relations of the Spanish railway sector with this country and supporting the industry's technological and professional offer facing the forthcoming tenders.
During the week meetings were held with representatives of the Turkish State Railways (TCDD), the Municipality of Istanbul and metro operator Istanbul Ulasim, the Municipality of Ankara and other companies in the country working in the sector.
The Turkish authorities have announced that 10,000 million euros are to be invested until 2023 to promote rail transport. A program is being developed which includes network modernisation works as well as the construction of 10,000 new kilometres of high-speed lines and 4,000 kilometres of conventional lines.
In addition, the tunnel in the Bosphorus strait will be completed and the work on metropolitan connections will continue. Still under study is a high-speed line which would run between Trabzon and Diyarbakir and would connect the Black Sea with the South East of the country, Syria and Iran.
Spanish companies in Turkey
These investments open new business opportunities for the Spanish industry, which already enjoys a leading position in the country. Spanish companies have been participating in many important projects carried out in the last decade, such as the country's high-speed line, the commuter trains in Izmir, the light rail system in Bursa or the electrification of lines as is the case with the Irmak-Zonguldak railway line, to name a few.
Among MAFEX partners present in Turkey, with industrial establishment as well as awarding of contracts, are Amurrio Ferrocarril y Equipos, Assignia Infraestructuras, CAF, CAF Signalling, Infoglobal, Getinsa, Indra, Manusa, Thales España, Typsa, Siemens Rail Automation and ITK Ingeniería.