Rail electrification plan for Lake District
Government to confirm £16m funding to electrify 10-mile route between Oxenholme and Windermere…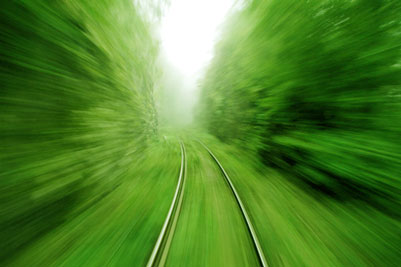 Passengers in the Lake District can look forward to faster, greener and more reliable train journeys as Transport Minister Baroness Kramer confirms £16million of government funding to electrify the Windermere branch line in Cumbria today, Friday 28 November.
The 10-mile line, which runs between Oxenholme Lake District station on the West Coast Main Line and Windermere station in the National Park, will be upgraded to allow electric trains to run on the route.  Once completed, the line will form part of a direct electrified route between key destinations in the region, including Kendal, Burneside and Staveley, and Manchester.
Baroness Kramer said: "Electrifying this key rail link will support the vital tourism industry in the area, and help us build a stronger economy in the Lake District and beyond.
"We are committed to building a world-class rail network. Over the next five years, more than £38 billion will be spent on improving and running the system, with schemes like this helping to provide better services for passengers across the UK."
The work will be carried out by Network Rail as part of its electrification programme across the north. Network Rail will now develop a detailed plan for the work, which could be completed as early as 2017. Other routes being electrified include Manchester to Liverpool, Preston, Leeds and York, and Preston to Blackpool.
The National Park environment and the value of visitors using the railway will be taken into account as the work in the Lake District is carried out.
David Golding, Strategic Planner at Network Rail, said: "Confirmation of this funding is great news and will support the retention of direct services between Manchester to Windermere, as the rest of the route is electrified. Once complete, electrification will enable a faster, more reliable rail service. This is part of a wider investment by Network Rail in the electrification of key routes between towns and cities across the north of England."
Chris Nutton, First TransPennine Express Programme Director, said: "We are absolutely delighted that the Department for Transport has announced that the line between Oxenholme and Windermere will be electrified in the near future. First TransPennine Express has worked with local representatives and Network Rail to develop a solid business case in relation to the improvements.
"We recognise the importance of rail connectivity across the regions and this line electrification is part of an unprecedented level of investment of the railway in the north. It is great news for the region and the local economy and will ensure that the southern lakes remain an important and accessible tourist destination.
"I want to take this opportunity to thank everyone who has been involved in lobbying for and achieving this significant investment."
Related organisations
Related people