Passengers put Grand Central Rail in first place
Grand Central Railway has once again been revealed as Britain's highest-rated long distance train operator for customer satisfaction…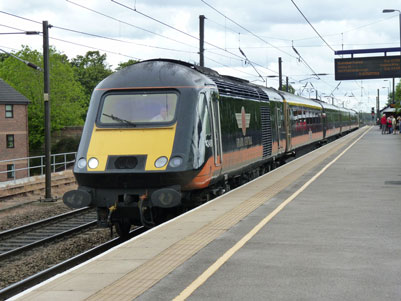 Grand Central passengers cited value for money, the comfortable seating and the extra legroom, available as standard on trains, amongst the reasons for the very high levels of satisfaction
Grand Central Railway has once again been revealed as Britain's highest-rated long distance train operator for customer satisfaction.
Figures released today by Passenger Focus reveal that 94% of passengers were satisfied, or very satisfied, with Grand Central services in the Autumn 2014 National Rail Passenger Survey.  The rail company also topped the table in other areas, with 96% of passengers happy with the punctuality of trains arriving and departing at stations, a 6% increase in satisfaction since Spring 2014.
Grand Central passengers cited value for money, the comfortable seating and the extra legroom, available as standard on trains, amongst the reasons for the very high levels of satisfaction.
Richard McClean, Managing Director at Grand Central Railway said:
"Grand Central is at the heart of the communities that we serve, so we're delighted that our customers continue to express high levels of satisfaction with our services. We pride ourselves on the reliability of our service and we are committed to listening to our customers in order to further improve our rail offering.
"We have invested in our fleet of trains to improve reliability and work closely with Network Rail and industry partners to monitor and improve our performance where we can. We're delighted that our passengers are noticing an improvement.
"As a small, open-access operator, we work innovatively to improve the experience for passengers.
"In 2014, we extended our Station Ambassador scheme to Brighouse in West Yorkshire. Our volunteer Station Ambassadors work when the stations are unstaffed, providing help and guidance for passengers at the start and end of their journey. Investing in local communities is not only positive for passengers, but by working with local volunteers, we can ensure visitors get the best welcome."
Grand Central was compared positively to other long distance train operators including East Coast, CrossCountry,  East Midlands Trains, First TransPennine Express and Virgin Trains in terms of overall satisfaction.
Grand Central is an open-access passenger train operator. Part of the Arriva group, Grand Central provides direct rail connections from towns and cities in Yorkshire and the North East with London.