Crossrail and London Overground operator MTR experiences strong global growth
MTR Corporation has announced strong global growth in the 2014 full-year results. The operator, which will run Crossrail of behalf of Transport for London (TfL), has seen revenue grow by 3.7% to £3.499bn and post-tax underlying profits from its recurrent business increase by 7.9% to £699m.  Other ongoing projects in the UK and Europe include: […]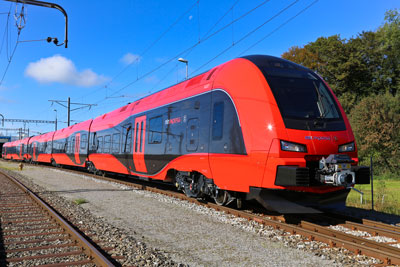 MTR Corporation has announced strong global growth in the 2014 full-year results. The operator, which will run Crossrail of behalf of Transport for London (TfL), has seen revenue grow by 3.7% to £3.499bn and post-tax underlying profits from its recurrent business increase by 7.9% to £699m. 
Other ongoing projects in the UK and Europe include: MTR Express, an open access intercity service that runs between Stockholm and Gothenburg. London Overground, operated by MTR-Arriva joint venture LOROL, will take on extra routes and services on 31 May, with longer trains introduced on existing routes. MTR will also begin running TfL services between Liverpool Street and Shenfield from May 2015, as part of the Crossrail concession.
MTR is similarly investing in new and extended rail lines via PPPs in Australia and China, and delivering five major projects in Hong Kong – alongside running high performing railways in all of these locations. 
Jeremy Long, CEO of European Business said:
"MTR delivers world-class services for passengers, and our 2014 results reflect that.
"2015 is yet another exciting year for MTR here in the UK and Europe.
"We're bringing a whole new type of intercity service to Sweden with MTR Express.  We're also continuing to grow London Overground and will be taking the first steps towards full Crossrail operations
"That means working as hard as ever to deliver the very high levels of punctuality and passenger satisfaction people expect from all MTR services."