Trenitalia orders a further 25 Alstom "Jazz" regional trains
Trenitalia, the Italian national train operator, agrees two contracts worth approximately €170 million for the supply of 25 additional Alstom "Jazz" regional trains. The additional order brings the total Trenitalia Jazz fleet to 95 trainsets. The option of placing an additional order was outlined in the original contract signed in 2012. The "Jazz" is the […]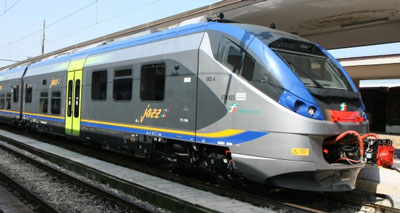 Trenitalia, the Italian national train operator, agrees two contracts worth approximately €170 million for the supply of 25 additional Alstom "Jazz" regional trains.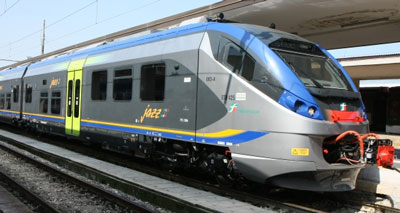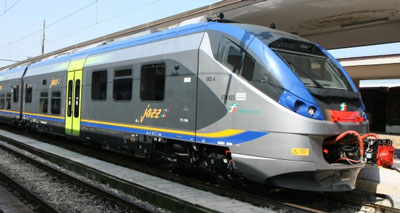 The additional order brings the total Trenitalia Jazz fleet to 95 trainsets. The option of placing an additional order was outlined in the original contract signed in 2012.
The "Jazz" is the latest generation of Alstom's Coradia Meridian range trains designed for regional operators in Southern Europe, mainly in Italy. It is an Electric Multiple Unit (EMU) train that can run at a maximum speed of 160 km/h. It has been designed to provide accessibility for all via the implementation of a low floor. All Coradia Meridian trains are design to be eco-friendly and are 95% recyclable.
Pierre-Louis Bertina, Managing Director for Alstom Transport Italy, commented on the additional order: "Jazz is proving to be a reliable train appreciated by passengers. We are pleased that Trenitalia renewed its confidence in Alstom, recognising the commitment of the company that is on schedule for delivery under the contract terms, in this project"
The trains are designed and built in Italy at Alstom's manufacturing plants in Cuneo, Milan and Bologna.