Upgraded Berlin North-South S-Bahn tunnel begins operation
Passenger operation has commenced on the recently refurbished Berlin North-South S-Bahn tunnel. Further to refurbishment works carried out by Siemens, Deutsche Bahn has begun operation in Berlin's North-South tunnel. Siemens upgraded the line with the Berlin S-Bahn train protection system known as ZBS electronic automatic train control system. The old mechanical train stops have been […]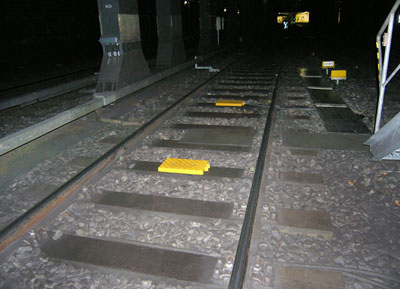 Passenger operation has commenced on the recently refurbished Berlin North-South S-Bahn tunnel.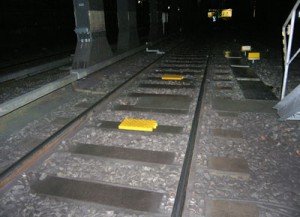 Further to refurbishment works carried out by Siemens, Deutsche Bahn has begun operation in Berlin's North-South tunnel. Siemens upgraded the line with the Berlin S-Bahn train protection system known as ZBS electronic automatic train control system. The old mechanical train stops have been replaced by eurobalises, which transmit signal data to drivers in the tunnel and can also monitor train speed, a capability previously lacking.
The North-South S-Bahn tunnel is 5.5km long and is one of the most important routes in Berlin's transportation system. Up to 4,800 trips are made on the North-South line every week, making refurbishments essential for the smooth running of the system. The new automatic train control system replaces equipment originally installed in the 1930's and follows modernization of the interlocking system in 2006. In a period of around four months, the ZBS automatic train control system (Berlin S-Bahn train protection system) was installed in the entire North-South tunnel. Signals, track sections and a new cable system were modernised simultaneously.      
Completion of rigorous testing carried out in April on the new train protection system, conductor rails, refurbished points and the adapted track clear indication system proved successful allowing for passenger service to commence.