Track to the Future project constructs new test facilities
The £6.5 million Track to the Future project, developed in partnership with the Institute of Railway Research (IRR) and the Engineering and Physical Sciences Research Council (EPSRC), begins construction of new test facilities. The Institute of Railway Research, based at the University of Huddersfield, has begun construction of new testing facilities focusing on developing switches […]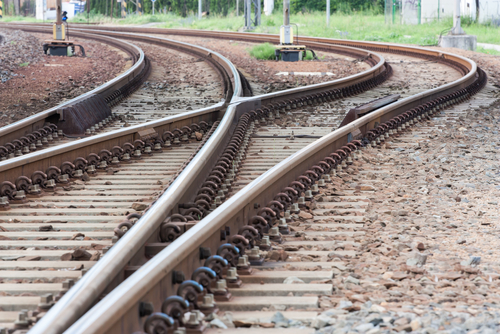 The £6.5 million Track to the Future project, developed in partnership with the Institute of Railway Research (IRR) and the Engineering and Physical Sciences Research Council (EPSRC), begins construction of new test facilities.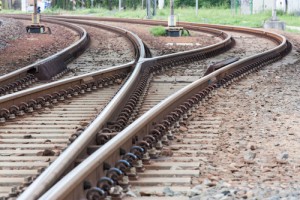 The Institute of Railway Research, based at the University of Huddersfield, has begun construction of new testing facilities focusing on developing switches and crossings which last longer and require much less maintenance.
Switches and crossings are said to be the most vulnerable components of the rail network that often require frequent and costly maintenance and replacement. The Track to the Future research will improve design and explore the benefits of enhanced material specifications. Researchers will develop computer modelled designs that will allow rail companies to tailor new switches, or points, for the exact location in which they are to be laid.
The five year Track to the Future project is funded by the Engineering and Physical Sciences Research Council (EPSRC) aims to develop long-life tracks that require much less frequent maintenance, develop noiseless tracks and improve the quality of life for people dwelling in the vicinity of a rail line.
According to The Director of the Institute, Professor Simon Iwnicki, switches and crossings account for less than one per cent of the entire route length of railways in the UK, but they absorb 20 per cent of expenditure on track maintenance. The aim of the Institute's research is to make drastic reductions in these costs.
He added: "This approach would be a step change for the industry. Currently, some components in switches last as little as three years, but the research should lead to major improvements."
Dr Yann Bezin, Head of Research at the Institute, says: "Our numerical simulation tools have already helped manufacturers understand keys issues with specific installations and help them assess potential corrective actions before significant money is spent in the field. Likewise, they can be used earlier in the design process to achieve an optimum design from the start, thus reducing maintenance needs in the future."
Professor Simon Iwnicki will contribute an article about the Track to the Future project in Global Railway Review Issue 6 2015 (November). To guarantee you receive the magazine subscribe now by visiting www.globalrailwayreview.com/subscribe.