Birmingham New Street station and Grand Central opening dates confirmed
Network Rail has confirmed opening dates for the highly anticipated redevelopment of Birmingham New Street station and Grand Central. Birmingham New Street station and Grand Central redevelopment aims to regenerate the city by reconnecting north and south conurbations city for the first time since the arrival of the railway in the 19th century. Close to […]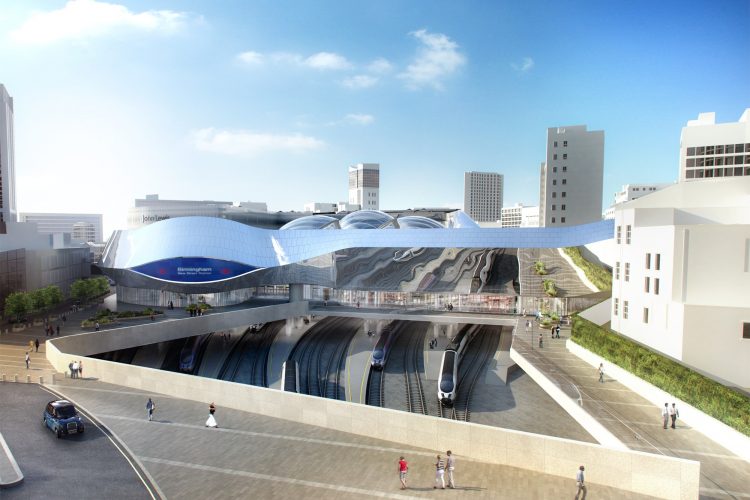 Network Rail has confirmed opening dates for the highly anticipated redevelopment of Birmingham New Street station and Grand Central.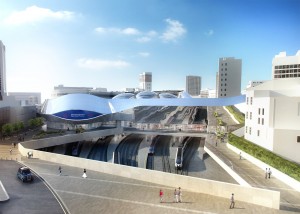 Birmingham New Street station and Grand Central redevelopment aims to regenerate the city by reconnecting north and south conurbations city for the first time since the arrival of the railway in the 19th century.
Close to completion, Birmingham New Street station will welcome passengers to its newly created atrium, enlarged concourse and improved platform access on Sunday 20 September 2015.
Martin Frobisher, route managing director for Network Rail said: "The opening of the improved Birmingham New Street will be a huge boost to the city. It's another iconic building that the people of Birmingham can be proud of and will provide a vastly improved travelling experience for passengers."
Sir Albert Bore, leader of Birmingham City Council added: "Birmingham New Street station has undergone a magnificent transformation to become a vibrant, spacious and bright transport hub suitable for our city, and for the people of Birmingham to be proud of."
In addition, Grand Central will open its doors on Thursday 24 September 2015 becoming a new transport hub for the region. A £150 million shopping complex situated above the station will also open to the pubic in September. The 450,000 sq ft retail hub includes over 60 outlets and is designed to cement Birmingham's position as a regional, national and international travel and shopping destination. It is expected to attract over 50 million visitors per year.
Secretary of State for Business, Sajid Javid MP said: "Birmingham's fantastic new station provides a fitting welcome to people arriving in this great city, and will ensure that local businesses are able to make the connections they need in order to grow and thrive.
"This is precisely the kind of project that will contribute to a prosperous future for the whole of the country, giving people the security and opportunity they deserve."
Transport Secretary Patrick McLoughlin MP believes "This magnificent new station will transform journeys for millions of people, create thousands of jobs, and secure long-term economic growth in Birmingham and beyond. I congratulate everyone involved, and I look forward to seeing the station open in September.
"Investing in schemes like these is at the heart of our commitment to provide better journeys for passengers across the UK, support business growth and bring our country together."
Related topics
Related organisations