Network Rail submits plans for Waterloo Station expansion
London Waterloo Station expansion and redevelopment programme moved a step closer on the 27th July following Network Rail's planning application submission. Planning permission has been submitted by Network Rail to the London Borough of Lambeth for the multi-million pound Waterloo expansion and improvement project, enabling more trains to run in and out of the station. […]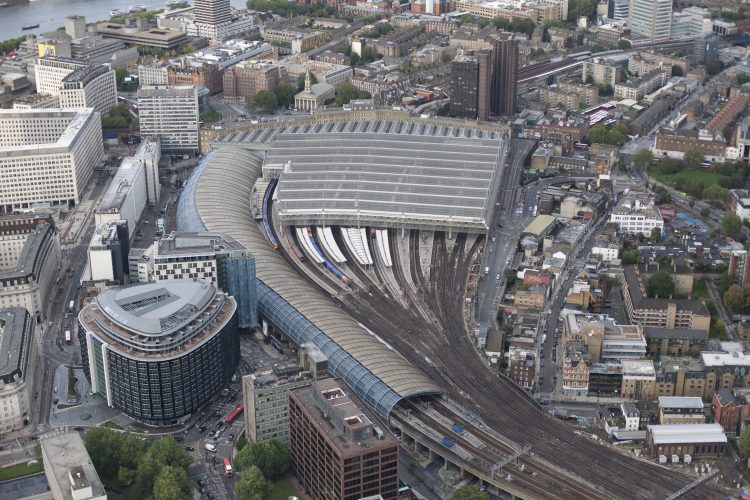 London Waterloo Station expansion and redevelopment programme moved a step closer on the 27th July following Network Rail's planning application submission.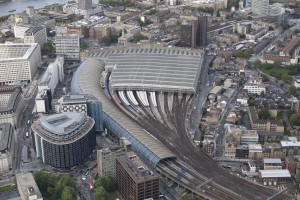 Planning permission has been submitted by Network Rail to the London Borough of Lambeth for the multi-million pound Waterloo expansion and improvement project, enabling more trains to run in and out of the station.
The project, in conjunction with Network Rail and South West Trains, will reopen platforms of the former Waterloo International Terminal. With almost 100 million passengers a year and a train arriving and departing every minute, the extension will accommodate the predicted 40 percent increase in passengers over the next 30 years.
Plans include providing five new platforms for London commuter services and a redesigned concourse capable of handling the thousands of passengers passing through each day. The first part of this project involves strengthening three bridges on the approach to platforms 20-24 as well as changing the layout of the track and platforms. If the planning application is approved, work on the bridges is expected to start in October and is scheduled to be completed by the end of 2016. A public awareness programme has now been launched.
John Halsall, route infrastructure director for Network Rail, said: "The project to improve the railway and strengthen the bridges on the approach to Waterloo is an absolutely vital part of our plans to improve capacity at Britain's busiest station.
"The submission of the planning application to carry out this work is an important step forward and, if approved, we expect to start work before the end of the year."
Tim Shoveller, managing director of South West Trains, added: "We operate one of the busiest railways in Europe, with over half a million passenger journeys every day.
"The biggest investment for decades on our network is well underway but the work to expand London Waterloo is absolutely vital to make sure we can provide much needed extra space, both for our customers now and in the future."
If permission is granted preparation work at Waterloo Station is expected to start in October 2015, with construction taking place between November 2015 and December 2016.  Associated track and signalling work will then continue until mid-2017.
Plans are also being developed to extend platforms 1-4 allowing 10-car trains to run on the Suburban network for the first time. In addition, more than 250 extra train carriages are being introduced. Network Rail believes both initiatives will provide a 30 percent increase in capacity across the network.
Further information about planned improvement works at Waterloo Station can be found here.
Related topics
Related organisations