Commissioning work begins on Network Rail's CP5 Framework
Work has begun on Bolton to Blackburn capacity enhancement project part of the construction and commissioning phase of Network Rail's CP5 Framework. VolkerRail has commenced work on the Bolton to Blackburn capacity enhancement project. The development is the first to progress into the construction and commissioning phase on Network Rail's CP5 London North Western (LNW) […]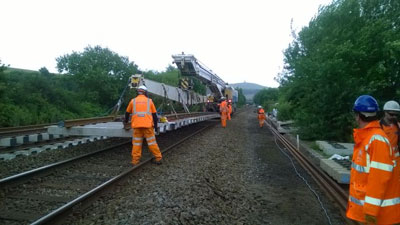 Work has begun on Bolton to Blackburn capacity enhancement project part of the construction and commissioning phase of Network Rail's CP5 Framework.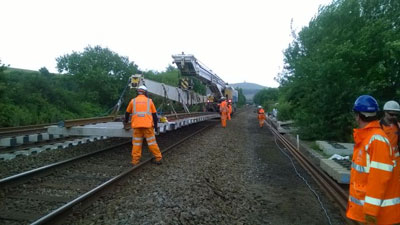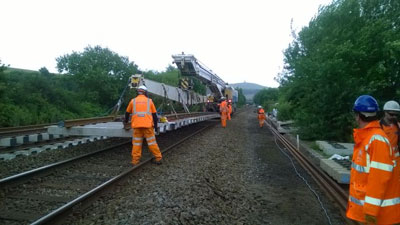 VolkerRail has commenced work on the Bolton to Blackburn capacity enhancement project. The development is the first to progress into the construction and commissioning phase on Network Rail's CP5 London North Western (LNW) North Panel Framework. The framework forms part of Network Rail's extensive programme to enhance and renew the London North Western routes, over the next five years.
VolkerRail has already undertaken preparatory works in the lead up to an eight stage, 14 week blockade; consisting of weekend and mid-week possessions, which begun on the 18th July 2015.
Capacity enhancement work will include signalling, installation and testing, and commissioning works on 4,000 metres of existing track up and down the Darwen mainline. VolkerRail will also complete stabilisation works on a 91 metre retaining wall between the over bridge at junction 40 and 41.
The Bolton to Blackburn capacity enhancement project is the first of many contracts to commence under the framework which focuses on increasing capacity and train service performance at Darwen.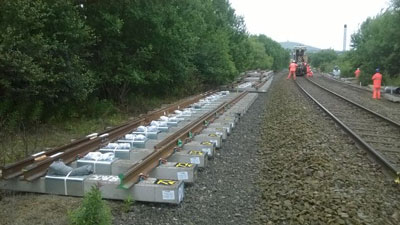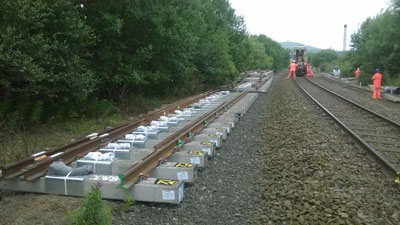 Stuart Birch, director of major projects at VolkerRail said: "This framework represents a significant milestone for VolkerRail and allows us to demonstrate how we have become a market leader in performing collaboratively with Network Rail."
Terry Strickland, Network Rail's area director, added: "This essential upgrade will provide a better, more reliable railway for passengers travelling between Manchester and Clitheroe for many decades to come. We have worked closely with Northern Rail so passengers are still able to get to their destinations during this essential work which can only be done when trains are not running."
The CP5 framework is part of a wider £38bn programme by Network Rail to improve Britain's railways over the next five years, which currently sees four million passenger journeys and thousands of tonnes of freight transported every single day.
Related topics
Related organisations