New research highlights economic benefits of Crossrail 2
Economic benefits of Crossrail 2 could stretch far beyond the proposed route according to new research carried out by TfL and Network Rail. The joint research, commissioned by TfL and Network Rail to inform discussion about the railway during the Government's autumn spending review, has highlighted the economic benefits, homes, jobs and productivity that could […]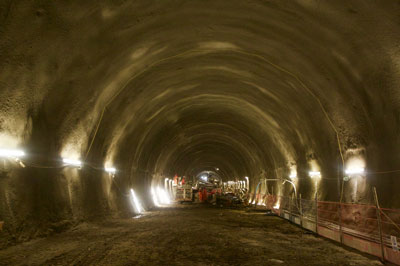 Economic benefits of Crossrail 2 could stretch far beyond the proposed route according to new research carried out by TfL and Network Rail.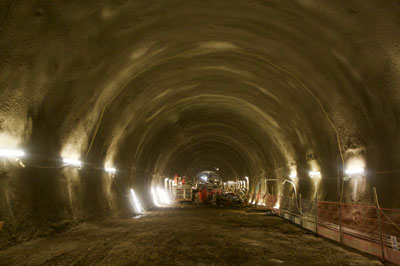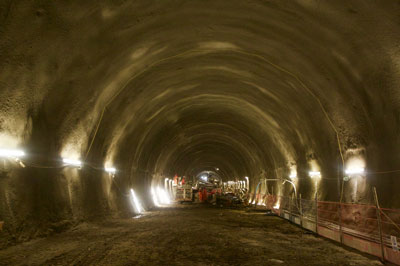 The joint research, commissioned by TfL and Network Rail to inform discussion about the railway during the Government's autumn spending review, has highlighted the economic benefits, homes, jobs and productivity that could result from a Crossrail 2 development. In addition, KPMG estimates benefits could be worth up to £102bn to the UK economy, generating extra tax revenues to help fund the scheme.
Crossrail 2 will serve London, Hertfordshire and Surrey and provide capacity for 270,000 more people to access central London during the busy morning peak. The railway will connect into the Underground, Crossrail, Thameslink, National Rail network, HS2 and High Speed services to Europe, bringing more than 800 destinations around the country within one interchange of a Crossrail 2 station, including towns in the Midlands and the North. 
Crossrail 2 is estimated to be worth £102bn to the UK economy
The joint research reveals Crossrail 2 would release space on some of the most congested railway lines into London allowing additional trains to operate into Waterloo and Liverpool Street during peak periods. As many as 11,800 more seats could be available on Network Rail services from Hampshire and Surrey into Waterloo during the peak, as well as those offered by Crossrail 2. Areas with significant growth potential, including Cambridge, Stansted, Portsmouth, Basingstoke and Southampton could also benefit.
According to the research, Crossrail 2 will support the engineering, construction and manufacturing sectors through a supply chain stretching across the UK. Analysis based on the Crossrail supply chain shows that small and medium sized enterprises (SMEs) could benefit from more than £5bn of spend and that Crossrail 2 could add over £1bn to the West Midlands economy, over £200m to the North East and up to £170m to the Scottish economy.
Michele Dix, TfL's Managing Director for Crossrail 2, said: "This report sets out what Crossrail 2 can deliver not just for London but for the rest of the South East and the country as a whole. This transformative new railway will help drive growth in jobs and housing and add billions of pounds to the UK economy as well as providing much needed extra rail capacity to meet the needs of our rapidly growing population."
Chris Curtis, Network Rail's Head of Crossrail 2, said: "This report highlights that Crossrail 2 is the best long term answer to meeting the growing demand for rail travel across the region. As well as opening up new regional connections across London, this new railway will deliver significant extra capacity for services into London Waterloo from Surrey, Hampshire and beyond and into London Liverpool Street from Hertfordshire and Cambridgeshire supporting economic growth from the Solent all the way to the Wash."