Eurobahn awarded Hellweg contract for a further twelve years
Keolis subsidiary Eurobahn will continue to operate the Hellweg network following a decision by German transport authorities to award the contract for a further twelve years. Following evaluation of a full tender process, the transport authorities of Westfalen-Lippe (NWL) and Verkehrsverbund Rhein-Ruhr (VRR) awarded a twelve year contract to operate the Hellweg regional network to […]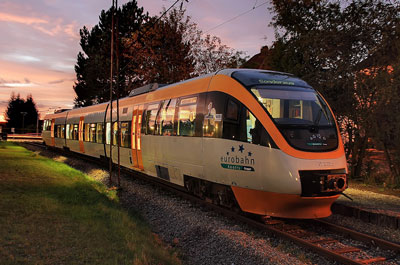 Keolis subsidiary Eurobahn will continue to operate the Hellweg network following a decision by German transport authorities to award the contract for a further twelve years.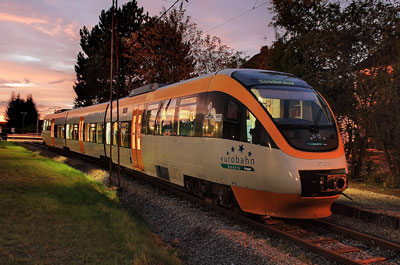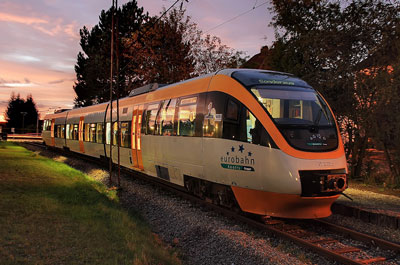 Following evaluation of a full tender process, the transport authorities of Westfalen-Lippe (NWL) and Verkehrsverbund Rhein-Ruhr (VRR) awarded a twelve year contract to operate the Hellweg regional network to Keolis under the operating brand name Eurobahn.
The Eurobahn Hellweg contract covers 5.7 million train-km per year
Keolis has operated the network since the first Europe-wide tender in December 2008. Earlier this year, companies were invited to register their interest when the Hellweg contract was put out to tender once again. A decision was then made to continue the Keolis contract from December 2018 until the end of 2030.
Lines included in the Hellweg contract include:
RB 50 Münster – Dortmund
RB 59 Dortmund – Soest
RB 69 Munster – Hamm – Bielefeld
RB89 Munster – Hamm – Paderborn – Warburg
The contract includes the option to increase network capacity on particularly busy routes such as RB50. From December 2018, on-board staff numbers will increase 50 percent before 19.00 and increased 100 percent on evening services.