EIB grants Renfe €600m loan for rolling stock and station modernisation
Renfe Operadora has accepted a €600 million European Investment Bank (EIB) loan to finance the modernisation of train stations and procurement of rolling stock. In a signing held in Madrid on 01 October 2015, Pablo Vázquez, CEO of the Spanish state-owned passenger and freight rail transport operator Renfe Operadora and EIB Vice-President Román Escolano, agreed […]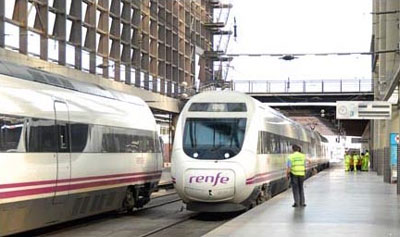 Renfe Operadora has accepted a €600 million European Investment Bank (EIB) loan to finance the modernisation of train stations and procurement of rolling stock.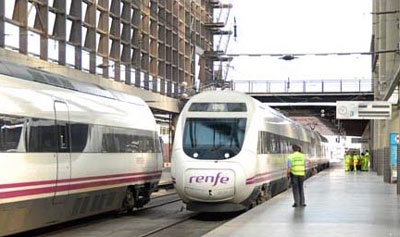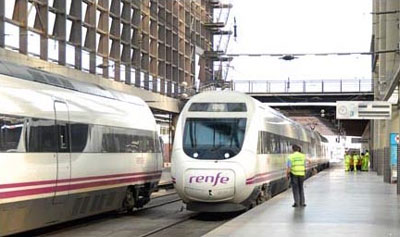 In a signing held in Madrid on 01 October 2015, Pablo Vázquez, CEO of the Spanish state-owned passenger and freight rail transport operator Renfe Operadora and EIB Vice-President Román Escolano, agreed a contract for the loan of €600 million to finance the operator's station modernisation programme and purchase of new rolling stock. The signing took place in the presence of Minister of Public Works, Ana Pastor.
When signing the contract the EIB Vice-President stressed the importance of the investments financed under this operation, which would involve "upgrading the public transport – and especially clean transport – network in order to attract users and improve quality and service standards". He also drew attention to the "the excellent long-standing cooperation between the European Investment Bank and its counterparts in the Public Works Ministry and Renfe".
Renfe to improve existing facilities at stations and purchase new trains for high-speed rail
The agreed funding will be used to improve stations and existing facilities on the Spanish rail network and the purchase of new trains for use on high speed rail lines. Renfe has already approved a 2016 budget of €372 million euros, of which €110.8 million has been  designated to increase accessibility in stations, enhance safety, improve passenger information in buildings and on platforms, install wi-fi in both stations and on board trains and provide dedicated staff to help people with reduced mobility.
The plan will reach stations on commuter rail networks in Madrid and Barcelona, ​​as well as in those in Asturias, Bilbao, Cadiz, Malaga, Murcia, San Sebastian, Santander, Sevilla, Valencia and Zaragoza.
Related topics
Related organisations