Railway maintenance transformed by smartphone technology
Railway maintenance is being revolutionised by smartphone technology according to Network Rail who supplied 25,000 iOS devices to its workforce. Bespoke smartphone apps are enabling Network Rail to revolutionise is workflow improving safety and performance on the railway. Over the past four years, Network rail has rolled out more than 25,000 iOS devices – both […]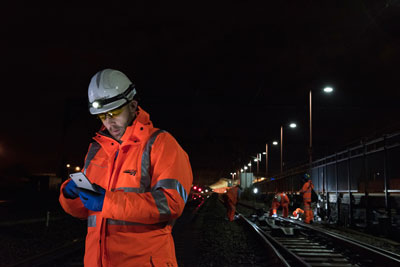 Railway maintenance is being revolutionised by smartphone technology according to Network Rail who supplied 25,000 iOS devices to its workforce.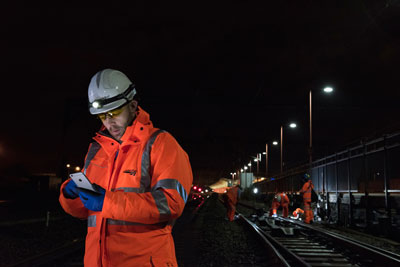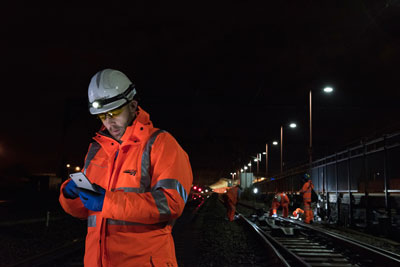 Bespoke smartphone apps are enabling Network Rail to revolutionise is workflow improving safety and performance on the railway.
Over the past four years, Network rail has rolled out more than 25,000 iOS devices – both iPad and iPhone – to its workforce, with more than 18,000 of these across its frontline maintenance, operations, and safety and engineering teams. According to Network Rail, the introduction has helped banish bulky and impractical paperwork and is thought to save £700m in efficiencies over the next ten years.
Network Rail has produced a short film describing how iPad and iPhone technology has helped the business deliver its Railway Upgrade Plan. The presentation can be viewed here.
Frontline workers log hazards via Network Rail's unique railway maintenance app
Smartphone and tablet technology helps staff to predict, prevent and respond to incidents on the railway network. The movement towards a paperless railway has been aided by the development of more than 60 unique mobile apps created in-house by Network Rail. The apps help provide staff with the latest technical data, GPS locations, and streamlined reporting.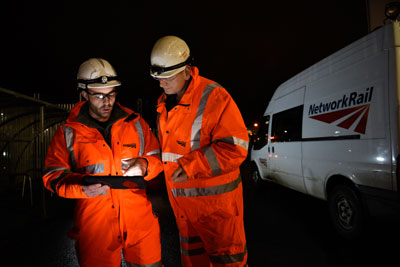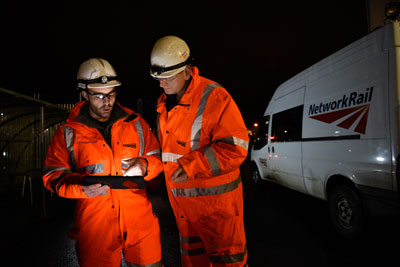 Network Rail's widely used smartphone technologies include the 'Close Call' app which allows employees to report hazards as they are found so problems can be addressed quickly. Since its introduction in January 2014, the app has logged 62,855 calls. In addition, 'MyWork' provides a simple overview of all of the jobs a team needs to complete during that shift and daily job schedules are electronically delivered to more than 14,000 maintenance staff across the country. The company's 'Where am I?' app enables the aircraft based air operations team to log faults, cable thefts and incidents to within a few metres.
Susan Cooklin, Network Rail's chief information officer, commented: "Over the last four years we've carried out a major programme to put digital technology at the heart of our frontline operations.  Providing mobile devices with bespoke apps for our people fixing, maintaining and improving our railway aids quicker and safer decision making. It enables them to do the right work, in the right place, at the right time, and is helping cut the cost of the railway."
Related topics
Related organisations