Alstom unveils Pendolino design for Italian operator NTV
Alstom has revealed the new high-speed Pendolino train design and technology built specifically for Italian private operator NTV. Flavio Cattaneo, CEO of NTV and Pierre-Louis Bertina, Managing Director of Alstom in Italy have presented the newly designed high-speed Pendolino train with AGV.italo exterior. The new train, created by Alstom's Design & Styling Centre, features […]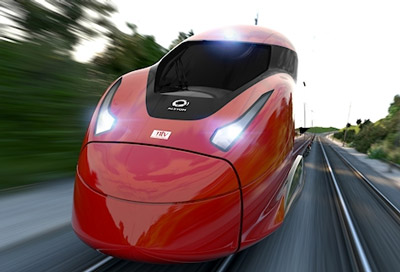 Alstom has revealed the new high-speed Pendolino train design and technology built specifically for Italian private operator NTV.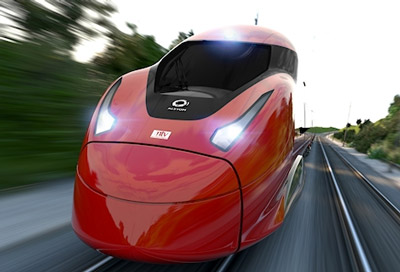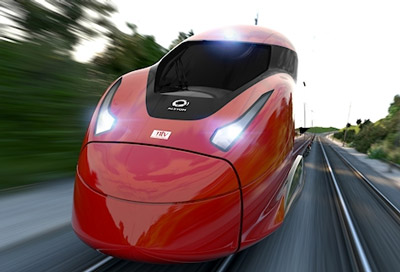 Flavio Cattaneo, CEO of NTV and Pierre-Louis Bertina, Managing Director of Alstom in Italy have presented the newly designed high-speed Pendolino train with AGV.italo exterior. The new train, created by Alstom's Design & Styling Centre, features a fire red livery and futuristic front end which has been specifically designed to provide crash protection. The interior will be selected and presented to the public in the coming months.
According to Alstom, the Pendolino is environmentally friendly thanks to its high recyclability and reduced CO2 emissions. In addition, its optimised distributed traction system enhances efficiency and acceleration and regenerates energy while braking. Developed from previous Pendolino models, the 187-metre-long train composed of 7 cars can reach a maximum speed of 250 km/h and accommodate 480 passengers. The vehicle is fully compatible with the latest 2014 Technical Specifications for Interoperability regulations established by the European Union which guarantees high levels of safety and efficiency.
NTV's eight high-speed Pendolino trains to enter service in early 2018
The unveiled Pendolino will join .Italo's fleet of 25 AGV vehicles from Alstom's Avelia family, bringing the fleet to a total of 33 trains. In response to growing demand, NTV plans to develop high-speed main lines on the busy north-east and north-west corridor of Italy. To date the operator has carried more than 9 million passengers in 2015, an increase of 40 percent compared to the previous year.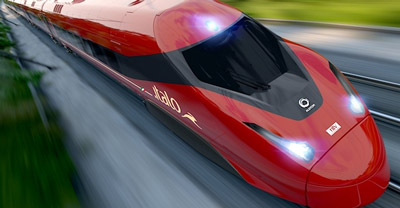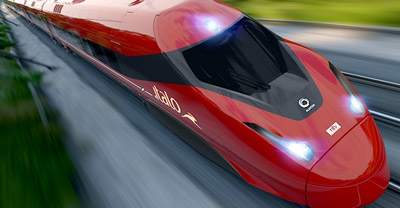 Flavio Cattaneo, CEO of NTV said "The seriousness, reliability and the ability of Alstom to offer the maximum in the shortest possible time are the basis of our choice. We started our journey together with Alstom, and together we will continue to grow in a difficult market which has great potential. The demand for mobility is very high in Italy and Italo promises, with its high quality services and with its new high-tech trains, to succeed in satisfying the passengers. This train, you have seen, it will be great ".
Andreas Knitter, Senior Vice President of Alstom Europe, added: "We are delighted that the Pendolino, a versatile and high performance train, has also conquered NTV. With more than 500 trainsets sold worldwide and over 1000 million km achieved in commercial service, the Pendolino is one of Alstom's flagship products, made in Italy in our high-speed competence centre of Savigliano. NTV's choice contributes to supporting the local industry, which we very much welcome."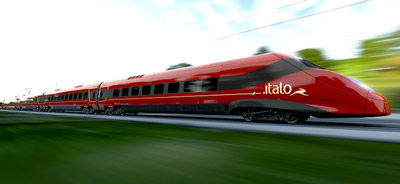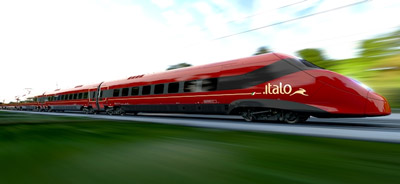 The 8 trains, purchased by NTV on 28 October 2015, will enter production at Alstom's sites in Savigliano (CN) or the design and manufacturing of the trains, Sesto San Giovanni (MI) for the traction systems and Bologna for the signalling systems, while the maintenance will be conducted at Alstom's site in Nola (NA). The trains are scheduled to be delivered in late 2017, ready to enter service in early 2018.