RSSB launches app to reduce risk on station platforms
The RSSB have launched a new industry app designed to record station platform risk assessments on a mobile smart device.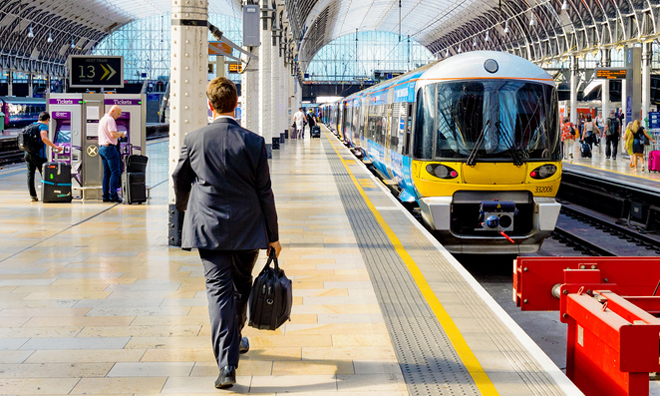 The RSSB have launched a new industry app designed to record station platform risk assessments on a mobile smart device.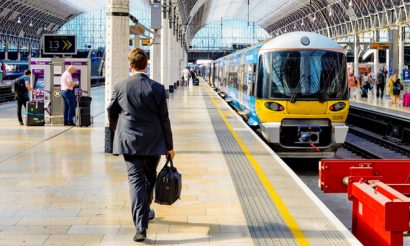 According to independent safety body the RSSB, almost 1,500 incidents took place at the edge of railway station platforms in the UK last year. To reduce incidents and improve the way this data is collated, a risk assessment mobile application has been developed for station operators.
Traditionally, risk assessments have been carried out as a paper–based exercise with no unity and little sharing of information. However, the new Platform Train Interface (PTI) Risk Assessment Tool allows users to complete assessments on the platform in real time. Information can be collated anywhere on a platform and then synchronised with the tool using a Wi-Fi connection.
App allows users to complete assessments on station platforms in real time
The tool is available to download at Google Play and the App Store.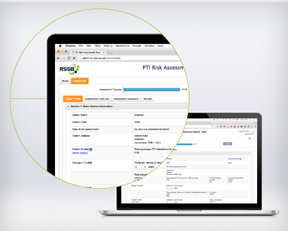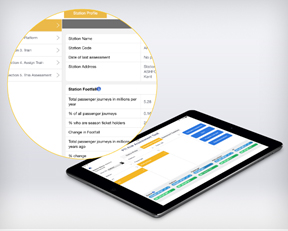 "The new tool has been developed to streamline the way risk to passengers as they board trains is assessed", said the Chairman of the PTI Strategy Implementation Group, Allan Spence.  "Britain's railway is one of the safest in Europe but as the network carries an ever increasing number of passengers we have to continually look for ways to keep those people safe."
 "Preventing injuries relies on the industry's ability to better understand what causes them.  Companies managing mainline stations will now be able to share a common, transparent approach to sharing information and prioritising work to make stations and platforms even safer", added Mr Spence.
The tool has been tested and piloted with a limited number of train operating companies and Network Rail.
Steve Riley from the Safety Team at MerseyRail said, "The PTI tool has been well received at MerseyRail. Our station managers in particular got a lot out of it and it gave them a better understanding of PTI risk".
A representative from East Midlands Trains added, "The tool in effect talks you through the process so you cannot really go wrong. It covers a lot of areas not just about PTI.  I like the thought that all stations will have the same format for their risk assessments going forward". 
The tool will allow users to:
Identify the types of hazardous events that commonly occur at the platform edge
Assess the sufficiency of risk control measures already in place, relating to, for example, station design and management, platform characteristics and operation; train design and dispatch; passenger characteristics and behaviour
Determine approaches to improve existing risk controls based on the risk assessment scores.
A single database sits behind the tool that will capture the data, helping each company to review their PTI risk assessments and consider PTI risk across their entire operation.
Users of the application are requested to email [email protected] to obtain a login and password to the system before download can begin.