Kaiserstuhlbahn line in Germany to be electrified
The Kaiserstuhlbahn line in Germany, which has been in operation for 120 years, is to be electrified by the Powerlines Group GmbH.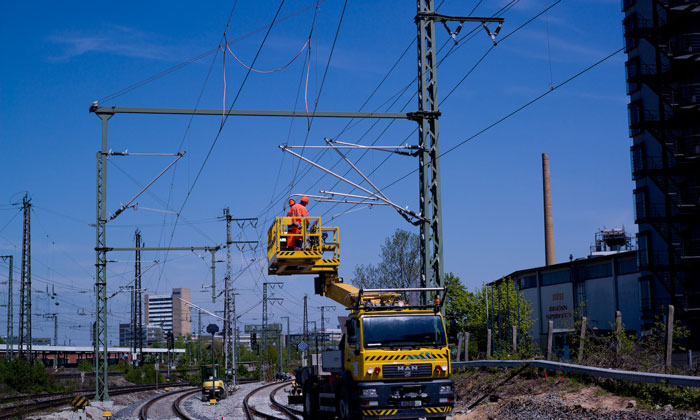 Copyright ©Powerlines Group GmbH
The Kaiserstuhlbahn line in Germany, which has been in operation for 120 years, is to be electrified.
This is part of the 'Breisgau-S-Bahn 2020 local mass transit concept' which incorporates the reconstruction and expansion of the railway lines in Freiburg in Baden-Württemberg, Southern Germany and the electrification of the Kaiserstuhlbahn line.
The Powerlines Group GmbH has been awarded the contract to electrify the line by SWEG Schienenwege GmbH via its Germany subsidiary, with SPL Powerlines Germany GmbH joining forces with SPL Powerlines Austria for the implementation of this large-scale project.
The Kaiserstuhlbahn line
Opened in 1894/95, the Kaiserstuhlbahn line is a platform for local public transport, freight traffic and a museum rail operation featuring the 'Rebenbummler' train. Electrification of the line has become a necessity for future operations as it will enable the trains on the Kaiserstuhlbahn to be linked up with the soon-to-be electric trains of the Breisacher Bahn, and the already electrified trains of the Höllentalbahn.
International cooperation
"There will be German and Austrian linesmen working on the overhead lines of the Kaiserstuhlbahn," said Gerhard Ehringer, CEO of the Powerlines Group. "Whereas the Germans will be mainly responsible for erecting the masts and the necessary earthing tasks, the Austrian Powerlines engineers will be mounting the contact lines along the route. This project shows very clearly how excellently international cooperation can be implemented, and how this enables us to complete large-scale projects in best quality and in time."
The project
The 37.6km section of line between Riegel-Malterdingen, Gottenheim and Breisach is to be electrified by SPL Powelines Germany and is due to be completed in December 2018.
The scope of the contract includes:
The construction of 91 in-situ-concrete foundations
The installation of 412 pile-driven large-diameter tube foundations
The installation of 305 drilled large-diameter tube foundations
The installation of 800 masts of various sizes and 99 static and movable tensioning systems.
In total, 55km of Re100 catenary system, 18 section insulators and over 1400 earthing units will be installed during the project.