High-speed rail network planned for the Czech Republic
The Czech government has approved the building of a national high-speed rail network adding 20km of new railway, with costs expected to reach up to CZK 650 billion.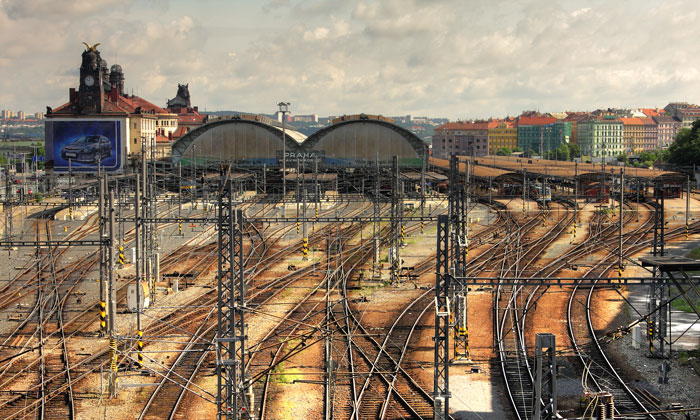 Prague main station
This is to combat the sharp rise in demand for suburban trains which has caused the network to be greatly stretched. Announcing the decision, the minister of transport, Dan Ťok, said it spelled a switch from theory to real preparations and construction work.
Around 20km of new railway (part of which will make use of tunnels linking Holešovice and Vršovice and Karlín and Smíchov) will be built and the lines will intersect at a new underground part of the Main Station that should be located more or less beneath the State Opera. The Prague sections of the high-speed rail network will be by far the most expensive, with a cost of at least CZK 4 billion a kilometre projected.
The government's plans allow for unexpected costs or higher construction prices swelling the budget by 30%, meaning the Prague part could in fact swallow up CZK 104 billion.
It is not entirely clear when the construction work will get underway. The Ministry of Transport says the law needs to be changed for the project to go ahead, with the government's approval essentially signalling a round of studies and permit acquisition.