How much room do you really get on the train?
Recent research has illustrated how travellers on both rail and aircraft are allocated less space in comparison to cattle on their way to slaughter…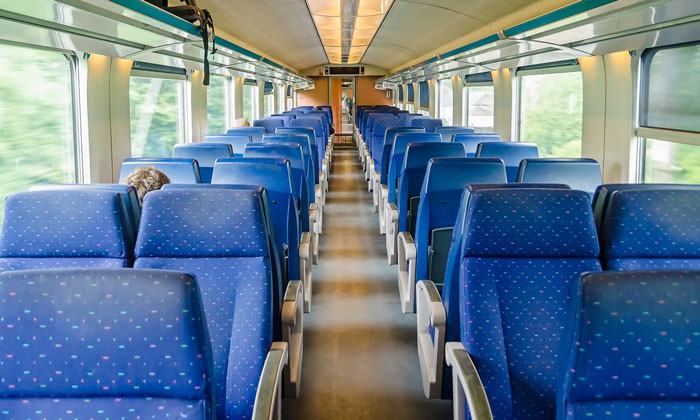 Research published by Loco2, the only search and booking engine for train tickets in the UK and Europe, has highlighted how both trains and planes allocate less space to the passenger than given by law to cattle on their way to slaughter.
A medium-sized calf at 75kg is legally entitled 0.5m2 whereas planes only supply 0.35m2 per passenger. This statistic has caused 60 per cent of flyers to consider trains for their journeys, however in comparison trains only provide 0.04m2 more per customer, a total of 0.39m2.
Transportation companies often claim to have a passenger-centric approach, however these statistics illustrate how a lot more needs to be done to prove the passenger's comfort is a priority.
The most spacious to least spacious modes of travel
Cattle truck = 0.5m2
Train = 0.39m2
Bus = 0.35m2
Plane = 0.35m2
Coach = 0.32m2
Car = 0.29m2
Kate Andrews, Loco2's co-Founder and COO behind the research comments on the findings: "We decided to focus on a subject that would get attention – personal space. We were surprised by the results, in that all overland transport options allocate less space than the legal requirement for animals in transportation but were pleased that trains are at the top of the transport list, when it comes to space."
Related topics
Related organisations
Related people