Deutsche Bahn plans new digital production platform for its Long Distance division
Deutsche Bahn (DB) is aiming to make travel simpler and more convenient for its customers by stepping up its deployment of digital technologies in vehicle planning, preparation and maintenance.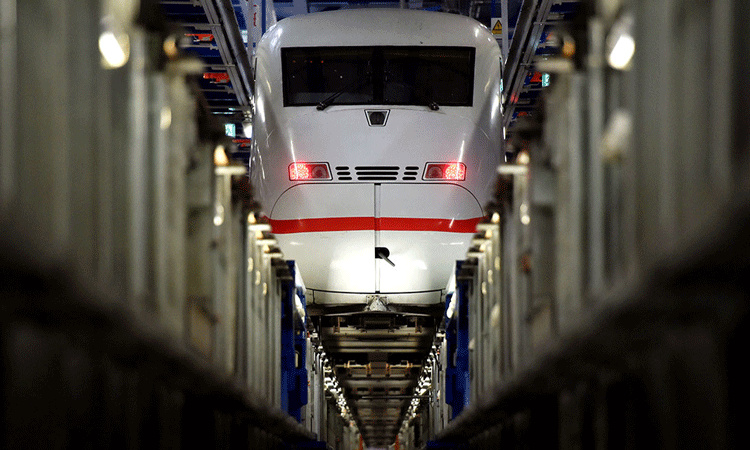 DB has opted for the IVU.rail solution from IVU Traffic Technologies for its new digital production platform for its Long Distance division (Credit: Deutsche Bahn AG)
The planning of long-distance services is becoming ever more challenging for DB and to cope with this, they are setting up a new digital production platform for its Long Distance division in conjunction with Berlin-based software firm IVU Traffic Technologies AG. It will be used to gather and process all operational information relevant to the deployment of long-distance trains. Based on this data, DB plan to deploy trains and train personnel even more efficiently and manage them even more effectively in the future.
Dr Philipp Nagel, Head of Production at DB Long Distance, said: "The new platform marks a big step forwards for us in terms of standardisation and digitalisation of processes. This allows us to speed up and improve our decision-making. Our customers rightly expect stable rail services, and we are laying the foundation for this with this platform."
One major advantage of the new system is that the impacts of unexpected disruptions to operations can be identified and rectified more quickly. Furthermore, the modern integrated IT system will replace a host of IT applications currently in use.
IVU Traffic Technologies AG won a Europe-wide call for tenders. The basis of the new production platform is the standard product IVU.rail, which is already used by numerous railway operators worldwide.
Martin Müller-Elschner, CEO of IVU AG, said: "This order is one of the most important in IVU's history. It underlines our position as a leading system supplier for railway operators. Of course, we are particularly proud to now also support Deutsche Bahn with the efficient deployment of their trains and personnel in long-distance transport."
The first parts of the new platform will be tested in-use from the end of 2019. Train journeys planned with the new production platform will then start with DB's timetable changes in December 2020.