c2c tops punctuality table again
National Express train operator c2c was the best-performing train operator in the country in March 2011…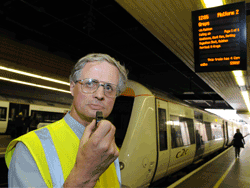 National Express train operator c2c was the best-performing train operator in the country in March 2011 with 97.4% of trains on time according to the latest official rail industry figures released today, for the four week period ending 31 March 2011.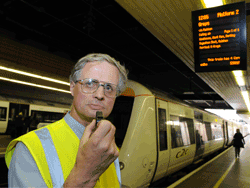 This is the second successive month c2c has been the best-performing train operator with 96.5% of trains on time in February 2011.
Julian Drury Managing Director of c2c said "It's great news that c2c tops the punctuality table for the second month in a row. It just goes to show what sterling work our team at c2c are doing and what a good partnership we have with Network Rail. These results also show a clear improvement on our performance last period and we will continue to focus all our efforts on delivering yet further improvements for our customers in the future."
In January 2010, c2c won the inaugural 'Golden Whistle' for the best punctuality amongst all train operators throughout 2009, with c2c averaging 96.3% – a punctuality record the train operator has since broken.
c2c holds the UK records for the highest annual punctuality by a franchised train operator at 96.7% and the record for any 4 week period at 98.8%.
Customer satisfaction with c2c services, measured in the National Passenger Survey in both spring and autumn 2010 was 91%.
Related organisations
Related people