Bombardier and Trenitalia sign contract for an additional 50 locomotives
Trenitalia (Italian Railways) has ordered an additional 50 of Bombardier's economical and proven E464 electric locomotives…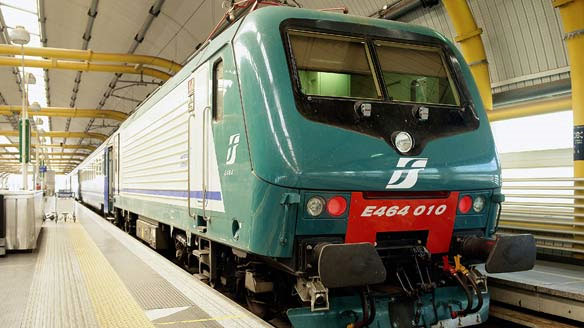 E464 locomotives will strengthen regional passenger fleet in Italy
Trenitalia (Italian Railways) has awarded Bombardier Transportation a new order to supply an additional 50 of its economical and proven E464 electric locomotives, exercising an option to the contract signed in 2009 for the supply of 100 units. Valued at approximately 128 million euro ($186 million US), the contract is a further landmark for Bombardier locomotives in Italy. With this contract, Trenitalia has placed orders for a total of 688 E464 locomotives, 570 of which are already in successful commercial service. Delivery of the locomotives is scheduled for between 2012 and 2013.
With these additional 50 E464 locomotives, Trenitalia will be operating one of the largest single vehicle-type fleets in Europe, making it one of the first operators to benefit from considerably reduced operational and maintenance costs," said Åke Wennberg, President, Locomotives and Equipment, Bombardier Transportation. "In Italy, the E464 locomotives are as successful as the BOMBARDIER TRAXX locomotives are in many other European countries."
"We are really proud of this new order. We thank Trenitalia for its continued confidence in the manufacturing capabilities we have developed in Vado Ligure," commented Roberto Tazzioli, Chief Country Representative Italy, Bombardier Transportation. "This order reinforces Bombardier's already strong manufacturing presence in Italy. It encourages us to continue offering superior solutions to Trenitalia, which we believe is positioned to place both regional and high-speed rail transportation in Italy amongst the world's greatest," added Mr. Tazzioli.
With a maximum power of 3.5 MW and a top-speed of 160 km/h, the E464 locomotive is particularly well known for its high level of reliability, availability and serviceability over its entire life cycle.