Next generation of spares services by a new online marketplace and advanced 3D parts

ABOUT THIS WEBINAR:
When spare part requirements are identified for a vehicle or infrastructure, things must move fast. Identification of spare parts in 10 seconds, ordering in three minutes, delivery in 24 hours – a seamless digital chain in material supply. But how can this promise be fulfiled?
Automatic spare part identification, an online marketplace for every material requirement and 3D printing are some of the drivers which contribute to 100 per cent system availability.
Identification in 10 seconds
When spare parts requirements are identified for a vehicle or infrastructure, things must move fast. At the same time, an exact identification of the required spare part must be carried out. New technology is enabling automatic, fast and reliable spare part identification by simply taking a picture with a smartphone.
Order in three minutes
After taking a picture of the defected part, the real-time connection with an ordering platform makes purchasing quick and easy – a 'one-stop-shop' to meet all the material needs in the rail industry. For rail vehicles and infrastructure, orders can be placed for everything – from a complete locomotive to the smallest screw. Seamless integration of sellers combined with reliable services in the spare parts business makes it possible to offer a very wide range of products, save time and support 100 per cent system availability. Ordering of more than 130,000 spare parts is possible around the clock.
Print on-demand by one click
Based on the customer's experience with the spare part, experts combine this experience with the advanced possibilities of additive manufacturing to optimise spare parts for a longer lifecycle. Enhanced and equipped with new functionalities. Conformity declaration for rail spare parts is included.
Delivery in 24 hours within EU
One example for express delivery is a concept especially for Vectron locomotives which guarantees availability of all meaningful spares. The material will be provided within 24 hours in the EU and within 48 hours worldwide. Large components such as complete bogies can be delivered within 30 days. One hundred per cent availability for your systems.
We help our customers to optimise their processes and thus to reduce their overall costs. After synchronising of customer and Siemens processes, high speed availability in material supply will be achieved.
Together with our customers we set the benchmark in the railway industry.
KEY LEARNING POINTS:
1. The webinar pointed out the challenges and potential measures in the spare parts supply and showcased how to reach a seamless digital chain in material supply over the whole lifecycle of vehicle and infrastructure systems.
2. We learnt how to accelerate and simplify the identification and purchase of spare parts.
3. Understand more about the almost unlimited possibilities of additive manufacturing and how you can use them for the benefit of your company.
Register
Register to watch this on-demand webinar
Speakers
KEYNOTE SPEAKERS: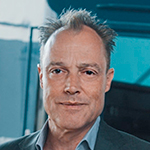 Torsten Wehrkamp, Head of Spare Part Services at Siemens Mobility GmbH
Torsten Wehrkamp has worked for more than 15 years in regional sales in different countries. Since 2011 he has been responsible for spares business worldwide. His extensive experience in rail systems and service business forms the foundation for a continuous increase in customer benefits.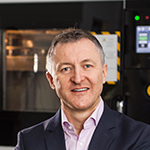 Kai-Uwe Mietzner, Head of Business Support at Siemens Mobility GmbH
Kai-Uwe Mietzner has been working for Siemens in various positions and industries for more than 30 years. He has been with Mobility in services for seven years and is responsible for innovations in the spare parts business.
Michael Kuczmik, Head of Additive Manufacturing at Siemens Mobility GmbH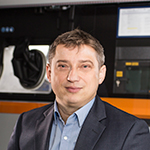 Michael Kuczmik has more than 18 years' experience in product development and manufacturing technologies. Since 2013 he has been head of the AM Centre of Competence. He combines service business, rail and AM know-how.
Related organisations
Related people