IN2STEMPO: How smart maintenance could help support the decarbonisation of our rail network
Ahead of the Railway Industry Association's (RIA) next Unlocking Innovation webinar series – focusing on Routes to Zero Carbon Rail – RIA's Public Affairs & PR Director, Max Sugarman, speaks to Network Rail's Project Manager and Coordinator for IN2STEMPO, Aneta Tumilowicz, about the opportunities and benefits from the IN2STEMPO smart infrastructure project.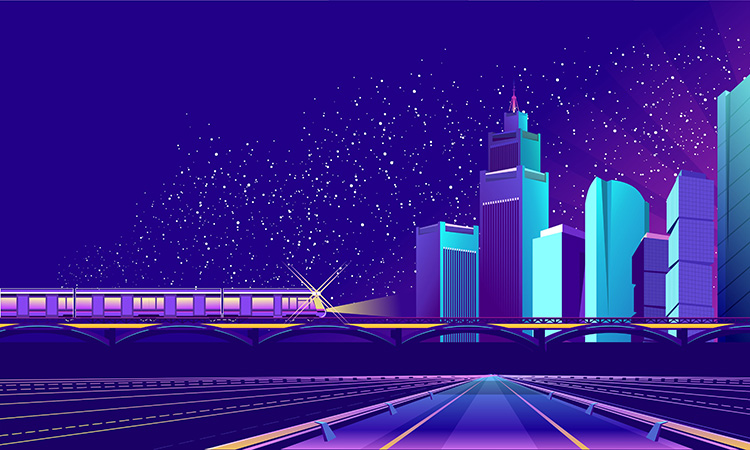 There is a huge amount of work going on in rail innovation, both in the UK and across the world. Much of this work is using smart solutions to create a more effective rail network, to reduce our impact on the network and to improve our railways for customers.
The IN2STEMPO project is doing all three of these things. The project is part of the Shift2Rail programme, the European-wide initiative to develop railway research that produces innovations and solutions that improve rail travel. Speaking to Aneta Tumilowicz, Project Manager and Coordinator for IN2STEMPO at Network Rail, it's clear to see that the project is at the heart of Shift2Rail's aims of improving rail travel through technology and innovation.
What is IN2STEMPO?
Supported by Network Rail's R&D portfolio, the research project is divided into three key areas of research: Smart power supply; smart metering; and the more effective and safer design of stations. The aim of the project is to use smart technology, monitoring and design to improve experiences for passengers and to reduce the impact on the environment.
Smart metering
IN2STEMPO aims to develop a more effective understanding by infrastructure managers of the energy network and the impact on the rail network. The vision is to achieve a fine mapping of energy flows within the entire railway system, which can be used as the basis of future energy management strategy. IN2STEMPO have been working to develop and install smart meters in several locations around the UK, working alongside Network Rail's North West & Central Region, who have been experiencing energy fluctuations and power losses that disrupt the network. 
The smart meters aim to help to understand why these energy fluctuations take place, ultimately allowing Network Rail to prevent them and the disruption they cause. The key issue is that these smart meters will create huge amounts of data, which will need to be developed into a meaningful dashboard to manage and, ultimately, be translated into user applications so that it can be used in the future by infrastructure managers to allow for preventative and predictive maintenance measures. 
The project is at an exciting stage. The smart meters have been developed in France by a project partner and, although coronavirus has delayed installation, they are going to be installed in the coming months. Aneta is very pleased with the collaborative effort seen so far, with operational and infrastructure workers coming together to get the project off the ground.
Smart power supply
On power supply, IN2STEMPO is looking to develop a railway power grid in a fully interconnected and communicating system. The Smart Power Supply work is split into two main areas, the first is studying Flexible AC Transmission Systems (FACTS) to exploit the full potential of the 25kV 50Hz rail power supply system. FACTS provide a way of controlling the system's voltage and current, helping infrastructure managers have greater control of the energy system.
The second area aims to design, install and operate a demonstrator for 'SMART Control of Rail Power Supply' in a 16.7Hz railway environment. The demonstrator will investigate the usage of process bus communication according to IEC/EN 61850‑9-2 in a railway switching station. In short, the project will reduce investment in and enable higher availability of the power supply system, creating a more resilient, efficient network.
Station design
The third area of IN2STEMPO is focused on creating better, safer and more effective stations. IN2STEMPO's results will be implemented at a test train station in Poland. The station is situated in a holiday destination along the coast, where tourists come in large numbers during the summer. The station will be tested to see how crowd management can be implemented, whilst ensuring that the station is built to be cost effective and environmentally friendly in the winter, when footfall is lower.
The work done so far has been to create a digital twin of the station to allow better predictive, preventive and prescriptive analysis of crowd flows. Sensors have been installed in one of the top 10 busiest passenger rail stations in Poland (Warsaw West Station) and are currently collecting data that can then be used to predict future behaviours and activity. For example, work is being done to understand where people board and alight from rolling stock, and how spaces within a station can ensure overcrowding doesn't occur. This work has also been shown to have benefits following the coronavirus outbreak, as it can give operators an idea of the distance between passengers and whether social distancing is being kept to.
Crucially, this work will also help infrastructure managers learn about the design for new stations to ensure that crowd management measures are incorporated into new structures. Work is also being undertaken to look at the use of certain types of materials, like blast-proof materials, to help minimise the damage from terrorist incidences, for example. Aneta tells me the project's ultimate aim is to produce a 'design cookbook', with a number of packages and applications that could help build the station of the future.  
Outcomes and benefits
The IN2STEMPO work shows how technological innovation, smart maintenance and monitoring can produce better outcomes for passengers, reduce cost and be better for the environment.
The project aims to improve efficiency of energy consumption and energy forecasting/strategy. In addition, it hopes to reduce investment in and enable higher availability of the power supply system. Finally, it aims to help to improve passengers' accessibility, experience and safety at railway stations, whilst minimising negative environmental impacts of railway stations in the future. All the project outcomes of the IN2STEMPO work will feed into an integrated technology demonstrator, which will be demonstrated at InnoTrans 2022 in front of a global audience.
The IN2STEMPO work shows how technological innovation, smart maintenance and monitoring can produce better outcomes for passengers, reduce cost and be better for the environment. It is also clear that this work is international in scope, with partners across Europe working on this research. It is exciting work, and I look forward to seeing what happens next.

Max Sugarman manages RIA's lobbying and media engagement activities, working to increase the profile of the rail supply industry to politicians, journalists and stakeholders. He has past experience working on infrastructure and transport issues, at the Institution of Civil Engineers and at a corporate communications agency. He has also worked at City Hall and at the U.S. House of Representatives. Max has a diploma in Professional PR and is a Chartered PR Practitioner. He is a member of the Chartered Institute of Public Relations (CIPR) and sits on their Public Affairs Committee.

Aneta Tumilowicz is a project manager and coordinator at Network Rail. She has 14 years demonstrated history of working in the research environment (especially related to computer science, data science and the development and application of smart technologies). She is experienced in the planning, coordination and execution of multinational and multi‑million collaborative projects funded by the European Commission (EC) under FP7/H2020 frameworks, as well as UK-funded OFS (formerly HEFCE). An alumna of the Open University in the UK (BSc in Social Science), she also holds a Master of Business Administration (MBA).