Smart railway systems start with connectivity
Huawei's series of innovative solutions aim to establish fully connected, digital rail transportation.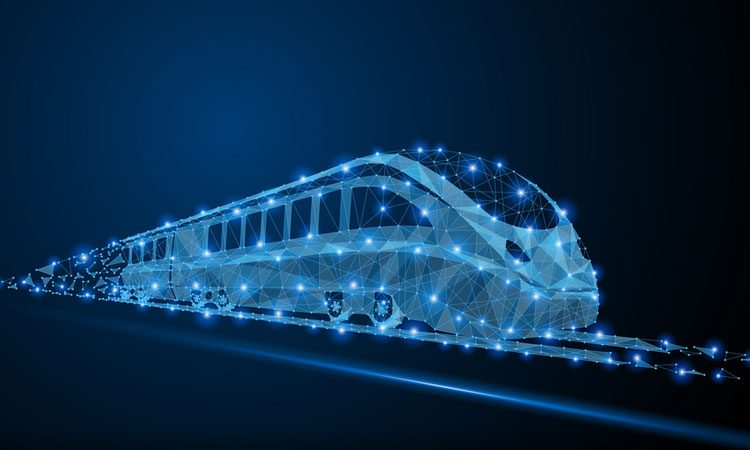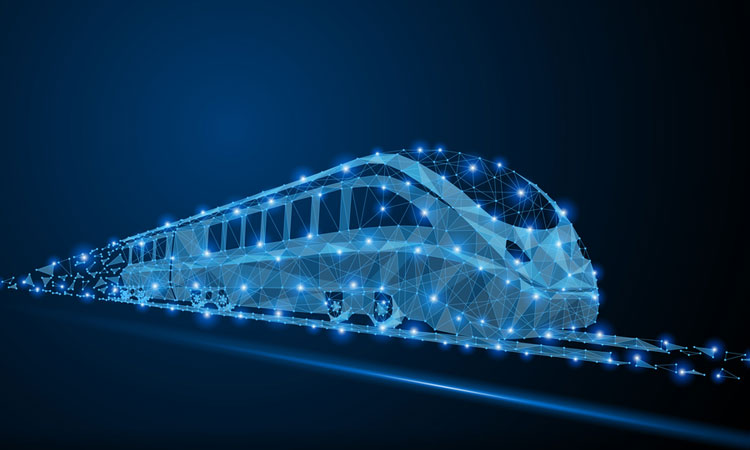 'Smart' initiatives covering different aspects of everyday life have become normality. 'Mobility' used to refer to the movement of people, but now it has a deep relation with connectivity – i.e. how far and how flexible can people move whilst remaining connected to the web.
High-speed railway systems are getting more complicated. Not only do trains have to be on time, reliable, and offer value for money, but passengers must receive the same high-quality connectivity whilst they are on-board as they do at home.
Guido Di Pasquale, Deputy Director of Knowledge and Innovation at UITP, the International Association of Public Transport has said: "Digitalisation and automation are impacting the mobility sector as well as the emergence of new players, and the globalisation of the market."
On the digital front, Huawei has rolled out a series of innovative solutions aiming to establish fully connected, digital rail transportation. These solutions are set to deliver cloud-based services, broadband connectivity, and better-connected digital railways to help rail operators build safer, smarter, and more efficient rail transportation systems, continuously improve transportation capacity and drive service innovations.
LTE and cloud pave the way for unconventional connectivity
Huawei's Ultra Rail Light Cloud Solution is built on advanced virtualisation technologies, where it can convert computing, storage, network, and security resources from physical devices into virtual resource pools.
Allocations of resources are processed through virtual hosts, virtual network devices, and virtual security devices to put them into the application systems correctly. This setting allows data centre devices to integrate via lower device procurement and deployment costs.
This solution is particularly suitable for light-rail, monorail tram, urban rapid rail and other kinds of transportations with low or medium passenger capacity, thanks to its adaptability and flexibility. It also works for urban rail cloud services, supporting smooth expansion to converged clouds and urban rail clouds.
The Huawei LTE-R Solution is also an essential part of reliable connectivity. Its advanced features include multiple trunking services such as mission-critical Push-to-Talk (MCPTT) voice, video, and data. Running on the LTE-R network, it enables various rail services including train control, train dispatching, passenger information system, and CCTV. It also serves as the backbone of future intelligent railways, where 5G technology will ultimately allow all things to connect over the grid.
Smarter indoor system changes how maintenance works
As railway systems become more complicated with railways, vehicles, AFC, and signals, there is a pressing need for a seamlessly connected system. Operators will need to strengthen the system with data collected from communications devices, especially when the integration of cloud, IoT, big data and artificial intelligence (AI) is already on the way.
Unstoppable digital transformation supported by robust reliability
Digital transformation is inevitable, and Huawei is working tirelessly to help rail operators in this journey by offering all sorts of communications solutions. Experts expect such collaborations could lead to remarkable improvements in the system upgrades.
Digital transformation is inevitable, and Huawei is working tirelessly to help rail operators in this journey by offering all sorts of communications solutions.
"Today if we look at the explosive growth of digitalisation in the world, it has huge investment; its growth is tremendous in the last decades, and is going to be even more rapid in coming years. Railway certainly is one of the areas that will tap on the technology evolution," said Richard Wong (Chee Seang), Global Transportation Scientist of Huawei Enterprise BG at the recent Huawei Global Rail Forum 2020.
For public transport operators, the operational complexity is often immense and requires monitoring in real-time. Operating safety within the yards – they range from carriage movement, getting in and out of the locomotives, the train movement itself, to operational practices in the original destination, as well as the analysis of the conditions of rail components such as tyres – must be strictly monitored to avoid derails. The cross-level accidents on the railway, and theft of the transported goods are other challenges affecting the safety and efficiency of public transport operations, as noted by Luis Avila, Digital Director of Ferromex.
Ferromex has deployed 38 Huawei PowerCube 500 units to provide supply network connectivity in remote sites. Huawei's PowerCube with microwave is widely used to provide power supply network connections for cameras in remote situations.
"Ferromex recognises the value of the investment in Huawei's infrastructure. Our safety and security challenges are being reduced, and our productivity and effectiveness have been increased," commented Luis.
That is exactly what Huawei is offering via the Urban Rail Cloud, LTE-R and other solutions, which cover a full range of connectivity requirements supporting interconnections of multiple metro systems, processing urban transport big data, and improvements in operations in urban transport.
Thus far, Huawei has provided products and services for over 120,000km of railways and more than 100 urban railways. Based on an understanding of rail customer needs, Huawei has been continuously exploring the application of new technologies in the industry, such as 5G, cloud, big data, and AI. By establishing an ecosystem with partners and clients, the global tech giant is committed to helping stakeholders improve operational efficiency, add commercial value, and improve passenger services.
For more information, please visit here.
Related topics
Related organisations