Taking the pain and guesswork out of rail business case production
More capacity is urgently required on Britain's already overstretched railway network. Supporting this much-needed modernisation is Rail BI, a business intelligence tool which can be applied to the estimating, cost modelling and life-cycle costing elements of rail infrastructure project delivery. Global Railway Review takes a closer look.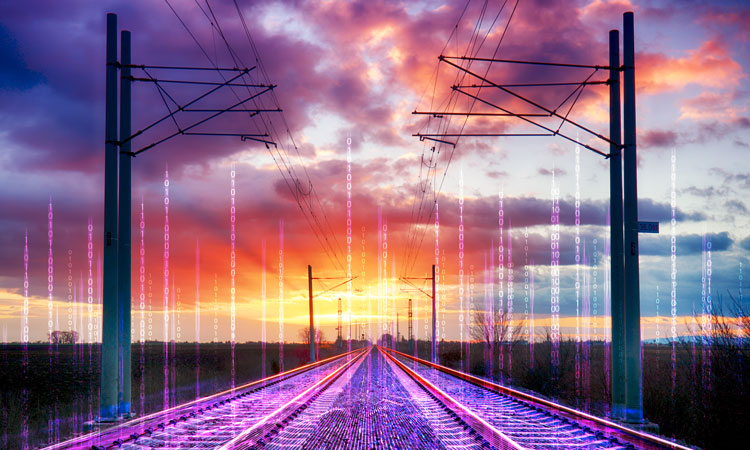 Pre-COVID-19, the number of passengers using Britain's railway had doubled since the mid-1990s, and at peak times on the busiest parts of the network, the railway was running at full capacity. Demand for train travel will return and when passenger numbers increase again, modernisation and unlocking more capacity is required to ensure the network is capable of carrying an extra one billion journeys by the mid-2030s.
Traditional methods of providing additional capacity, i.e. building new railway infrastructure, would be hugely disruptive and expensive, so the adoption of digital technologies is a cost-effective way of releasing significant additional capacity on Britain's existing network.
To transform Britain's railway, the introduction of modern signalling and train control technology is required to increase capacity, reduce delays, enhance safety and drive down costs. It is an industry-wide initiative supported by government, train operators, freight companies, the supply chain, and trades unions.
The East Coast Main Line upgrade
As part of the Digital Railway programme, Network Rail is currently upgrading the East Coast Main Line (ECML) to allow more trains to run and deliver quicker journeys across the route. An essential route, the ECML connects London and Edinburgh via Peterborough, Doncaster, York, Darlington, Durham and Newcastle, and carries over 20 million passengers a year. Once upgrade work is completed, an additional two long-distance services an hour will be able to run into and out of London, and massively improve train service reliability.
The current signalling equipment on the ECML is reaching the end of its useful life. A new European Train Control System (ETCS) is being deployed and will make operations more efficient, in so doing cutting both journey times and delays.
The ECML is a mixed-use railway, and so the ETCS technology will let the train and track communicate with each other continuously in real-time, allowing signallers to know the exact location of a train at any given time.
For a project of this scale, the team at Network Rail realised early on that traditional methods of using spreadsheets to manage data, and plan and prepare the complex business case for this £1.2 billion project, would be unlikely to meet their needs.
With costing the removal and replacement of 10,000 assets over 241 route kilometers, the installation of ETCS, and planning for the disruption of 79 train services, the team required a tool that would be able to cope with the complex requirements of the project.
The Rail BI platform
Rail BI was the solution. The tool generates fast, clear, and accurate information to be used in business cases for rail industry managers looking to plan and justify service investment. Built on live, comprehensive data direct from railway infrastructure managers, Rail BI enables confident and innovative decision-making in organisations like Network Rail.