Update: The Hamburg/Bremen-Hanover rail infrastructure project
Deutsche Bahn (DB) colleagues Matthias Hudaff, Project Manager, and Julia Chorus, Stakeholder Management Officer, write about how the plans for the largest and most important rail infrastructure project in Northern Germany are gradually taking shape.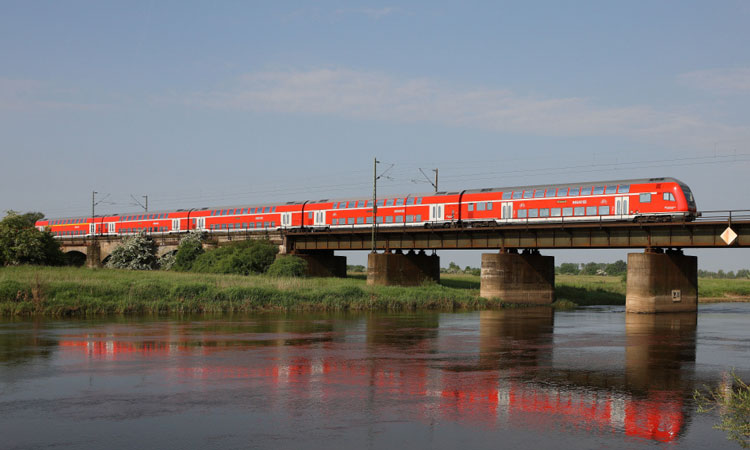 Credit: DB AG/Jürgen Hörstel
Since the early 1960s, there have been plans to expand the rail network in the hinterland of the North German seaports. At the beginning of the 1990s, these ideas took on a concrete form with the 'Y route'. But the planned new line through the Lower Saxony Heath ultimately failed due to budgetary resources that were not continuously available. In 2016, Deutsche Bahn (DB) completely re-organised the project and is now planning the expansion and modernisation of several existing lines between Hamburg, Bremen and Hanover instead. The mission: More attractive connections for millions of travellers; sustainable infrastructure for a quarter of all German freight traffic; noise protection for 200,000 residents; and an essential contribution to climate protection.
The European Union (EU) declared 2021 as the 'European Year of Rail' to promote the switch to rail as a safe and sustainable means of transport. In this article, we describe how we have been planning the expansion of around 400km in the existing rail network and what benefits and opportunities this means for people, the climate and the economy in the north.
Opportunities for people, the environment and the economy
The German seaports in the heart of Europe are of central importance. Already, every fourth goods train in the Northern Germany region runs between Hamburg, Bremen and Hanover. The better the ports are connected to the inland, the better the import and export nation and the entire European economy can develop. A strong rail network between the three metropolitan regions will also allow for more stable and punctual rail traffic in the future and shorten the travel time on the ICE between Hamburg and Hanover. Due to the more attractive rail connections, around 300,000 car and 100,000 truck journeys and the corresponding climate-damaging carbon dioxide emissions on the roads can be saved by 58,000 tonnes in the future – every year. Another advantage is that, thanks to the expansion and new construction measures, residents will be entitled to noise protection that would not be feasible without the project. It will be noticeably quieter in large parts of the region.