Network Rail to use computer technology to drive improvements in railway signalling
John Walker, Principal Innovations Engineer in Network Rail's Target 190plus programme, shares details about the successful feasibility study – completed in partnership with the supply chain and academia – that was conducted regarding the use of the Synthetic Environment for Future Control Command Signalling (FCCS) for signalling renewal schemes on the UK's railway.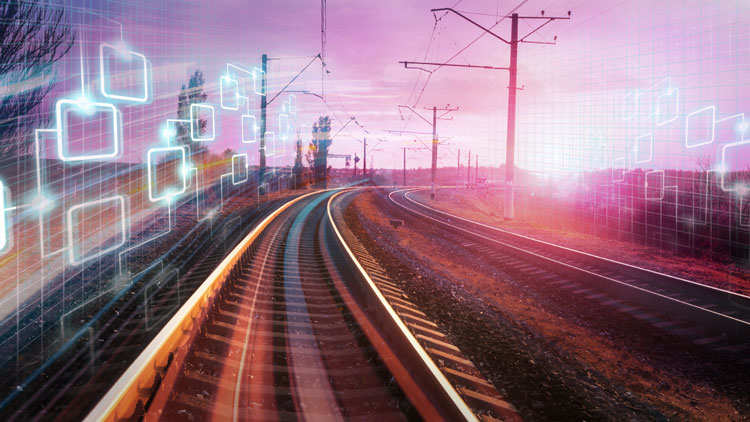 Network Rail's new approach to signalling renewal schemes will help to modernise the organisation's ways of working on the railway, achieving efficiencies and producing enhancements in performance and safety. Credit: Network Rail
Two-thirds of Britain's railway signalling needs to be renewed over the next 15 years. The problem is that the high cost of renewing conventional signalling means that it is not affordable or sustainable to maintain or renew existing signalling with current processes, technology and systems. 
This means that we need to do something different. One of the ways in which Network Rail is looking to address this challenge is by using advanced computer simulations to improve and upgrade the railway's signalling systems. The new technology will make it possible to create virtual prototypes, refine designs and gain a more realistic understanding of what is necessary before any work on the actual railway begins.
How is testing on the railway done today?
Currently, testing of any new signalling system involves closing parts of the rail network, subsequently disrupting both passenger and freight traffic. However, Network Rail's Target 190plus research and development programme is looking at ways to create an artificial environment that will transform the way that signalling is designed, built and delivered, which will ultimately reduce train disruptions for passenger and freight customers, therefore having a positive impact on the railway for everyone.
What is Target 190plus?
Target 190plus is a Network Rail research and development programme that looks at the sustainability of the signalling systems on the network and the challenges that these bring to the rail industry by creating new ways of working and introducing new technology.
It has the aim to reduce the current whole life cost of signalling, improve services for passengers and increase safety by automating signalling design processes, standardising railway system architectures, implementing faster renewals planning and introducing offsite testing and validation processes.
What does the future hold?
This is a real opportunity to transform the railway and provide significant benefits for our passenger and freight customers.
Synthetic Environments are not new to the industry as a whole, but rail has a lot to learn from related environments such as aerospace, defence, roads and many more. 
This is a real opportunity to transform the railway and provide significant benefits for our passenger and freight customers. Creating an artificial environment allows us to reduce the amount of time that a signalling project takes, which means that we do not need to close the railway for as long, reducing the train disruptions that we currently have today.
We can make these changes quickly and reduce the cost of testing to make sure that they work. This means that we can make sure that we are getting maximum value from the money that we are spending on signalling renewals.
Professor Clive Roberts, Director of the Birmingham Centre for Railway Research and Education (BCRRE) at the University of Birmingham, said: "This collaboration between us, Network Rail and the supply chain has been fantastic to see. By all of us working together, and earlier, in the research and development stage, we will benefit from being able to bring together skills and experience from across the industry and adjacent sectors to develop much-needed solutions quicker. We are creating the ability to deliver infrastructure more quickly and efficiently in the future, which will provide a better customer experience for passengers and freight."
This new technology, and a new way of working, will be tested out on parts of the first three signalling renewal schemes – the West Coast, Midland and East Anglia main line routes. 

John Walker is a Principal Innovation Engineer for Network Rail. John provides engineering expertise and leadership in the introduction of new technologies and processes – not just in signalling, but also for products and systems across multi-discipline applications – to continually improve asset safety, performance and costs in order to deliver a world class railway for passenger and freight customers. John is also the Technical Lead for a number of projects within the Target 190plus programme.